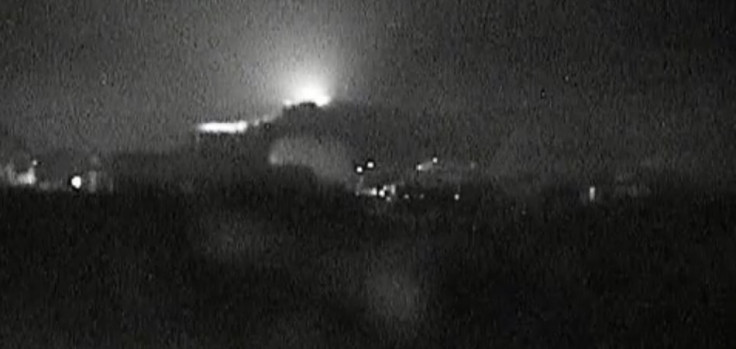 Six people, including three children, are feared dead after a small plane exploded after it crashed into Arizona's Superstition Mountains on Wednesday night.
The body of a boy was recovered from the site of the crash east of Phoenix, but authorities have said there was no sign of survivors.
"From what we heard, this plane left from Safford to Falcon Field in Mesa to pick up children for Thanksgiving to go back to Safford. So it's heartbreaking if that's the case," said Pinal County Sheriff Paul Babeu.
The aircraft, a Rockwell AC 69, crashed about into the Superstition Mountains around 6:30pm MST near Apache Junction.
The names of the people on board have not been released. The children are reportedly aged between the ages of five and nine.
Rescue workers began searching for survivors late Wednesday night using infra-red devices to search for bodies.
"It does not look promising," said Sheriff Babeu at a news conference. "We will search throughout the night."
Flames could still be seen from the suburban communities of Mesa and Apache Junction hours after the crash.
A video uploaded to YouTube from a greyscale webcam shows a small white light moving from the left side of the screen to the right. An explosion then can be seen around the 50 second mark.