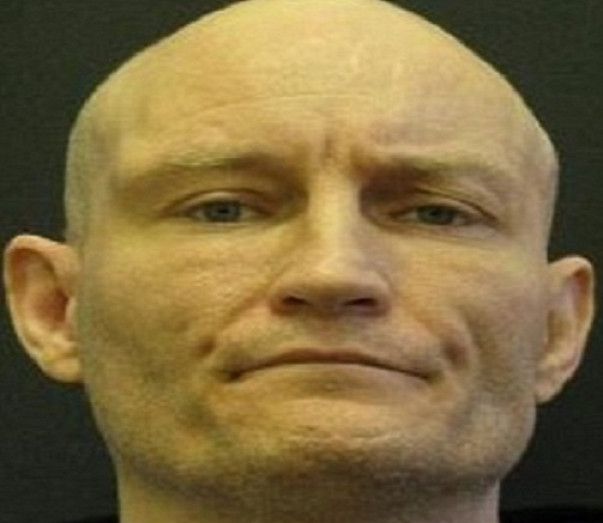 A manhunt is underway after a skinhead killer escaped from an open prison. Arnold Pickering absconded from HMP Kennet where he was serving time for the murder of a blind man he wrongly thought was a paedophile.
Pickering, 44, walked out of HMP Kennet, in Maghull, Merseyside, last weekend.
He was handed a life term for killing Thomas Leigh in 1991, when he appointed himself "executioner" based on inaccurate rumours - his trial was told.
Pickering has escaped from prison three times previously - but was handed a day release by the authorities.
He escaped the low security prison on the same day as another inmate, violent robber Thomas Moffett - who wears Swastika tattoos. He was later recaptured and returned to jail.
Their escape come after another violent robber Michael 'Skull Cracker' Wheatley absconded from open prison and allegedly held up staff at a building society in south west London before being apprehended four days later.
A Ministry of Justice spokesman said: "Merseyside Police can confirm that officers from Lancashire Constabulary have arrested a 51-year-old man tonight, Sunday, 18 May for being unlawfully at large.
"The man was arrested in Blackburn, Lancashire at around 9.15pm.
"Enquiries are continuing to locate Arnold Pickering, 44 years, who failed to return to HMP Kennet yesterday afternoon."
Following the double escape, reforms were promised by government. Prison minister Jeremy Wright said: "The system for allowing prisoners out on temporary licence has been too lax until now and we are making major changes to address this.
"Temporary release can be an important tool in helping offenders reintegrate but not at the cost of public protection."