Two German women have been convicted of actual bodily harm after inducing post-traumatic stress disorder (PTSD) in a mother by scaring her with a 'killer clown attack'.
It is the latest episode in a recent global phenomenon whereby pranksters dress-up as psychotic clowns, often wielding imitation weapons, and scaring random strangers.
The attackers were aged 18 and 20 when they rang the doorbell of their victim's home, which she shares with her husband and three children, at 11.45pm on a September night in 2016.
Having gotten out of bed, the victim opened the door to find the two dressed in horror masks, jumping up and down on her lawn and screaming loudly.
One of them wielded a sand-pit toy, according to The Local.
"It was like a film, or a nightmare," the victim told the Bavarian court. She said she has since been suffering from PTSD, manifesting as panic attacks and disturbed sleep.
The young women were found guilty of actual bodily harm and forced to pay the victim compensation amounting to several hundred euros.
The older of the two attackers had a previous criminal record and must spend a week in a juvenile detention centre while her accomplice must perform 80 hours of community service.
They expressed remorse during the trial. One of them said: "It was really dumb, and I am really sorry."
A third woman was present, filming the antics, and is being dealt with separately by police.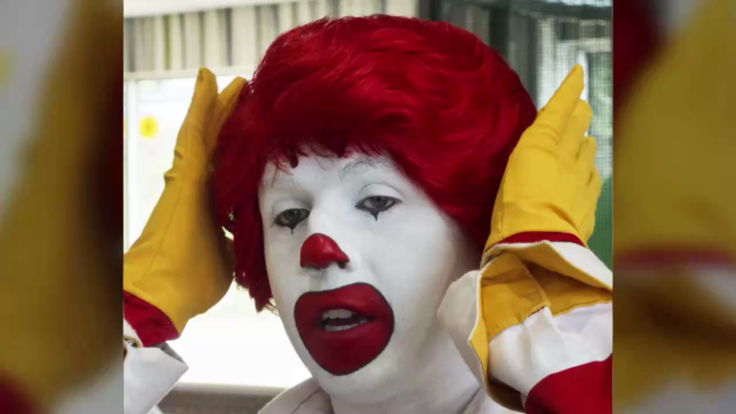 The so-called 'killer clown craze' emerged in the US in 2016 but soon spread to Europe. A number of prosecutions have been made on both sides of the Atlantic in instances where the pranksters have crossed the line from comedy to criminal behaviour.
In February, a UK teenager was jailed for six months after dressing up as a clown and scaring a pregnant woman with an axe. In October 2016, mascot Ronald McDonald was reported to be restricting public appearances due to the killer clown craze
The judge in the recent Bavarian case explained that, even though the young women were not brandishing a real weapon, their behaviour was still incredibly dangerous.
"Imagine an old person coming to the window," she said, before explaining that such a prank could cause an old person to have a heart attack. "That is not a joke."