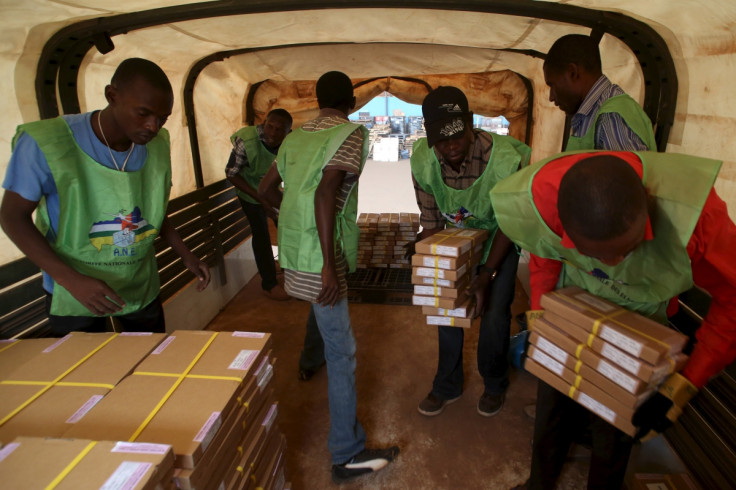 Citizens of the Central African Republic (CAR) are voting to elect a new president that could possibly end the prolonged sectarian violence between Muslim Seleka fighters and Christian militias which began in March 2013. Two former prime ministers, Faustin Archange Touadera and Anicet Georges Dologuele, are contesting the elections after leading the first round of polls in December 2015.
To maintain peace and order during the election, around 10,000 security forces, that include UN troops, have been deployed in the capital Bangui. Both presidential candidates have pledged to restore peace, unity and to bring about a stable government that could boost the country's failing economy.
"We expect our new president to disarm the fighters so we can go home," Emilienne Namsona, 47, who fled in 2013 to the M'poko displacement camp, home to some 23,000 internal refugees next to the airport in the capital Bangui, was quoted as saying by Reuters. "This is important because we are suffering here in Central African Republic. We want peace. We're going to vote for peace," she said.
"We hope that it all goes well and goes quickly so that we can have a president," Voter Parfait Gbokou, 30, said. "I hope we'll finish with these problems once and for all, and we'll have a good laugh in the end."
However, Africa researcher for Human Rights Watch, Lewis Mudge, said: "[Elections] are not going to solve the deep, systemic problems that put this country into conflict. It's cheaper to buy a grenade in Bangui than it is to buy a can of Coke. That's how bad it is here."
Dologuele, 58, came in first with 24%, while Touadera was second with 19% of the votes in the first round. Dologuele served as prime minister under late former president Ange-Felix Patasse between 1999 and 2001, while Touadera, 58, served as prime minister under François Bozizé between 2008 and 2013.
The sectarian violence started after Muslim Seleka fighters toppled former president Francois Bozize in March 2013. Christian militias retaliated by attacking Muslims. In the two-year conflict, hundreds of thousands of people have been killed and around half a million displaced.
Currently, Muslim Seleka fighters control most of north-east part of the country, while the Christian militias control the south-west.