South Korea's intelligence agency said on Monday (27 February) that it believed four spies of the North were behind the assassination of Kim Jong-nam on 13 February.
The National Intelligence Service (NIS) told lawmakers on the National Assembly's Intelligence Committee that four of the seven suspects named by Malaysia in the killing of Kim Jong-un's half-brother worked for North Korea's foreign and security ministries.
Two suspects worked for the North Korean Ministry of Foreign Affairs. The other two were associated with Air Koryo, the North's state-run airline company, and Singwang Economics and Trading General Corporation, NIS added.
"Our National Intelligence Service told me that North Korea's General Bureau of Espionage was responsible for the terrorism and the assassination of Kim Jong Nam but what Malaysian authorities discovered is that it was North Korea's National Security Agency that took the lead," Lee Cheol Woo, a South Korean lawmaker and the chairman of the Intelligence Committee, was quoted as saying by NBC News.
South Korea has also accused the North of state-led terrorism and said, "Since it was the North Korean National Security Agency as well as its Foreign Ministry, who were behind the terrorism, we can say that it was North Korea's state-led terrorism".
Meanwhile, another South Korean lawmaker described how the assassination was planned.
"The assassination team was divided into the two divisions, one carrying out the assassination and another providing support," Kim Byung Kee, a South Korean lawmaker and secretary to the intelligence committee said.
Kim Jong-un was poisoned at Kuala Lumpur airport using the highly toxic VX nerve agent, which was allegedly smeared on his face by two female assassins while he was waiting to board a flight to Macau at the Kuala Lumpur airport.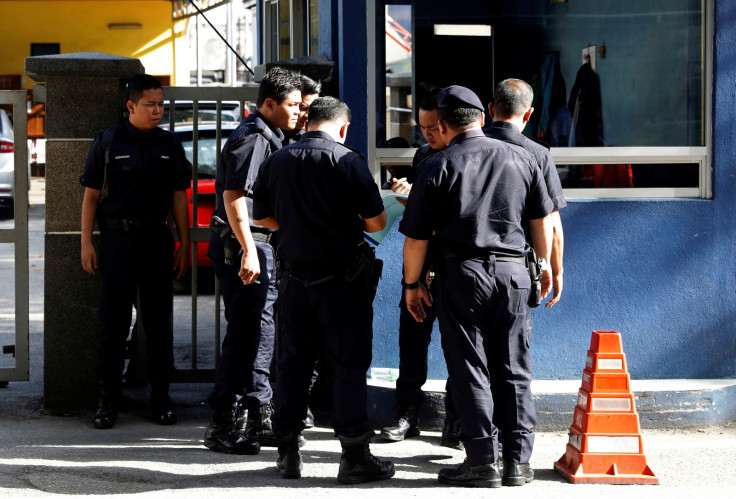 Malaysian police took a North Korean man named Ri Jong Chol into custody a few days after the murder.
The two women suspects in the attack were also arrested. However, Doan Thi Huong, 28, from Vietnam and Siti Aishah, 25, from Indonesia have denied any wrongdoing. They said they thought they were smearing a harmless liquid on to the face of the oldest son of the late North Korean leader Kim Jong-il in a prank being filmed for a television programme.
Malaysian police have reportedly sought Interpol's help in nabbing the four absconding suspects, citing North Korea's non-cooperation.
North Korea has accused Malaysia of botching up the investigation and said it was responsible for the death of one of its citizens and was attempting to politicise the return of his body.