Malaysian authorities have warned that they will issue an arrest warrant if North Korean embassy official wanted for questioning in the Kim Jong-nam assassination case does not turn up within a stipulated timeframe.
Hyon Kwang Song, 44, a second secretary at the North Korean embassy in Kuala Lumpur, was the latest to be named a suspect in the case, along with an employee of North Korean airline Air Koryo. Both the suspects are believed to be in Malaysia and have reportedly been asked to appear before the police for interrogation.
Abdul Samah Mat, the police chief for Selangor state in Malaysia said on Saturday (25 February) that the diplomat will be given "reasonable" time to come forward, but if he fails, a notice will be served to him under Malaysian law "compelling" him to face the investigating team.
"And if he failed to turn up upon given this notice, then we will go to the next step by getting a warrant of arrest from the court," he told reporters.
North Korean dictator Kim Jong-un's half-brother was killed by VX nerve agent – a highly toxic chemical substance, which was allegedly smeared on his face by two female assassins – an Indonesian and a Vietnamese – while he was waiting to board a flight to Macau at the Kuala Lumpur airport on 13 February.
Samah also told reporters that Malaysian authorities raided an apartment in an upscale Kuala Lumpur suburb on Wednesday (22 February) to look for any traces of chemicals in the apartment, Reuters wrote.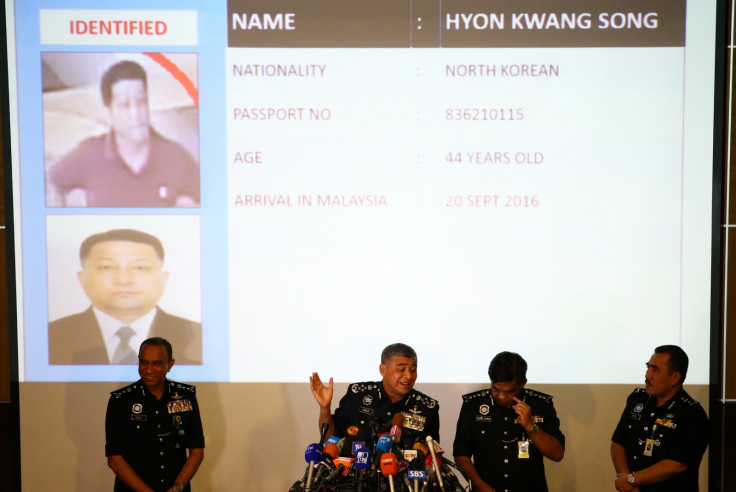 Malaysian police have already arrested both the alleged female assassins and one North Korean suspect. They are currently searching for a total of seven North Korean suspects, four of whom are believed to be hiding in Pyongyang and the other three – the diplomat and the airline employee – are said to be in Malaysia.
Malaysian police have reportedly sought Interpol's help in nabbing the four absconding suspects, citing North Korea's non-cooperation.
North Korea, on the other hand, has accused Malaysia of a botched up investigation and demanded immediate release of the three arrested suspects.
The Pyongyang regime is suspected of ordering the killing.