Kim Jong-un has been rather busy for the past three years, since he took the reigns as "Dear Leader" of North Korean from his father, Kim Jong-il.
Nobody knows exactly how old the leader is, but it is widely suggested that he was born in 1983 – making him 31, the youngest head of state in the world.
Many changes have been made to the secretive country while Kim has been in power, although it seems not many have benefited the 24.9 million-strong population – from the expansion of labour camps and prisons to piling on the pounds.
So what has Kim achieved since 2011? IBTimes UK takes a look.
Kept up North Korea's cult of personality
Wherever one goes in North Korea, it is impossible to avoid the gaze of the Dear Leader. Statues, portraits and posters are plastered on Pyongyang's underground system, draped on the walls of buildings and pinned to every citizen's lapel.
Since the death of Kim Jong-il, the leader has continued to build his father's cult of personality, with some noting his physical similarity to Kim Jong-sung has helped solidify him as the ruler of North Korea.
Put on weight
Last September, it was reported that Kim's wealth was at serious risk due to his love of Emmental cheese – which he had developed a taste for while studying in Switzerland. Allegedly, the leader is such a fan of Swiss cheese that he imports vast quantities of it, despite Western sanctions.
He has reportedly ballooned to 20 stone as a result of his lifestyle, resulting in his ankles fracturing under his weight in 2014.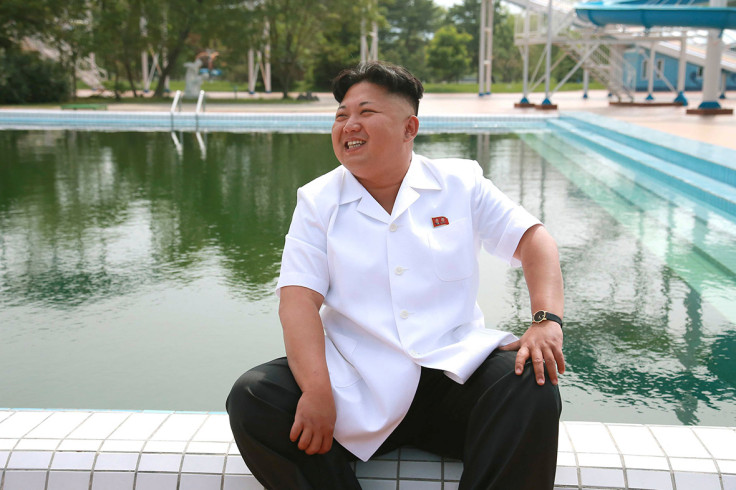 Economic reform
It is not all bad news, however. Kim is credited with carrying out some economic reforms, with economic development zones set up in the cities and a construction boom in the capital.
Making changes to the country's rigid, state-planned economy, there has been a massive wage hike for some miners and steelworkers, as well a new rules introduced to farming.
Accused of "unspeakable atrocities"
But regardless, such changes have not altered North Korea's dismal human rights record. During his three years in charge, Kim has escalated surveillance and control on the state borders, to prevent defectors.
In February 2014, the United Nations Commission Inquiry established by the UN Human Rights Council accused North Korea of committing "unspeakable atrocities" on a scale unprecedented in the contemporary world. The 400-page report described mothers being forced to drown their babies in prison, enforced starvation and murder.
Expanded labour camps and prisons
During Kim's rule, North Korea has expanded its gulags and prisons – as revealed by satellite images released by Amnesty International.
The state denies the existence of the political prison camps which, according to independent estimates, form a network holding between 100,000 and 200,000 people.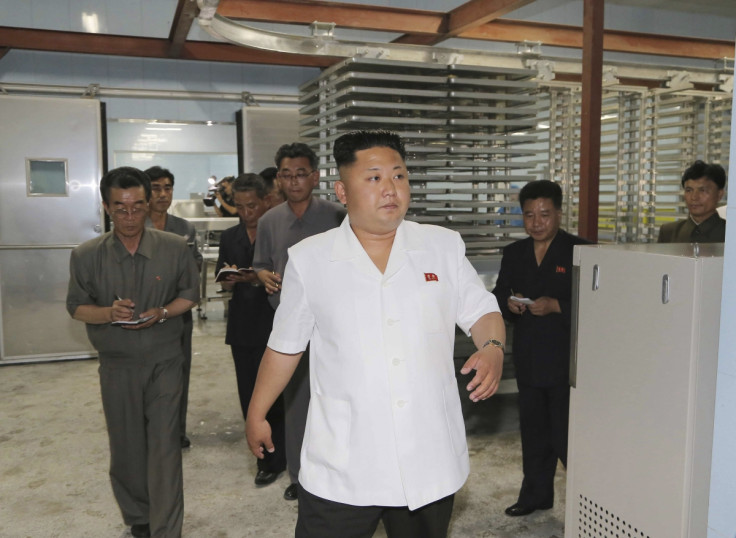 'Ordered execution' of his uncle
Like many stories that emerge about North Korea, the reports that Kim ordered the execution of his uncle, Jang Song Thaek, sounds like something out of a Quentin Tarantino film.
In December 2013, state media announced Jang had been tried by a special military tribunal of the Ministry of State Security and executed for treason.
Fallen out with China
North Korea has long been supported by neighbouring China, in a relationship once described as "closer than lips and teeth". But in 2014, relations with the Chinese cooled to the lowest level in decades, according to a draft congressional report.
"Sino-North Korean relations are at their lowest point in decades," the draft of the annual US-China Economic and Security Review Commission report stated.
"This is driven largely by China's frustration over North Korea's destabilising behaviours since late 2012, including a nuclear test and a high volume of missile tests."
Looked at a lot of things
Most people know by now that Kim is interested in a lot of things, thanks to Kimjongunlookingatthings.com.
From lubricant machines to lawn equipment, the Dear Leader has been fascinated by all sorts over the past three years, just like his father. What can we say? The Kims love to look at stuff.