Kim Jong-Un Double in China's Shenyang Becomes a Sensation
Manchu Tuan, a 38-year-old fast-food vendor, in the northeastern Chinese city of Shenyang, has had the time of his life since he discovered that he looks like North Korean autocrat Kim Jong-Un.
Plump, with Kim's double-side-shaved hairdo, he said he had never noticed the strong resemblance to the dictator nor had anyone told him. But one day a regular came up to him and asked for a snap.
"I told him sure, if you buy a kebab. So he bought two, and that was when I came up with the idea of using my looks as an advertising stunt," Manchu told the Express.
It did not take him long to sport the accessory features of Kim, wearing high-buttoned jackets and getting a hair cut like him.
"I got a picture of Kim Jong Un and had myself dressed up to look like him and had my hair done, and after that business was booming," he added gleefully.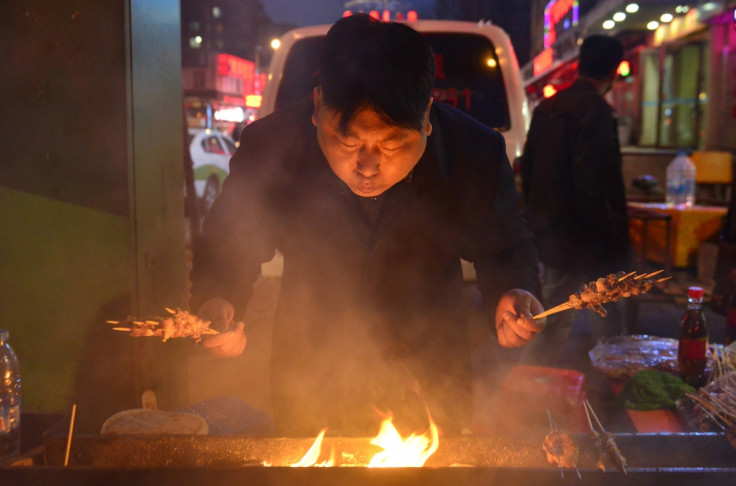 Not surprisingly, his kebab business is thriving ever since the story of his stunning resemblance with the North Korean leader was splashed in a local newspaper.
His looks have made him a VIP overnight as people throng to his cart to buy kebabs and to click snaps with him. He has had to hire an extra hand to look after business as he spends his time posing for pictures and being a full-time celebrity.
He has changed his cart's location to Shenyang University's vicinity in Liaoning province where his hands are full at the moment, being Kim Jong-Un.
"I am pleased to say that business is really good since word got out about the fact that the Democratic People's Republic of Korea's leader Kim Jong-un is now selling kebabs here," he said.
However, his only complaint is that when he is not at the stall, no one really buys the kebabs.
"The only drawback is that business is non-existent when I'm not here. There are simply no sales by my colleague."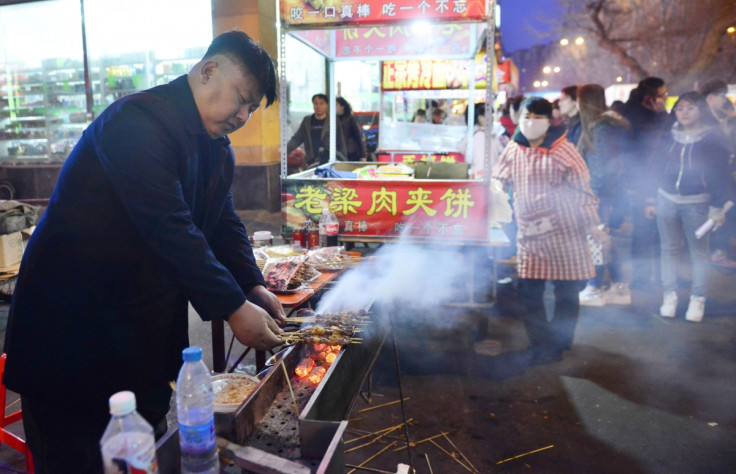 Ironically, Shenyang city is not far from the border with North Korea.
He sparked a frenzy on Chinese social media sites, as pictures of the charming "Kim Jong-Un" were circulated widely including on Sina Weibo, a social media platform equivalent to Twitter, inviting thousands of comments from excited users.
© Copyright IBTimes 2023. All rights reserved.