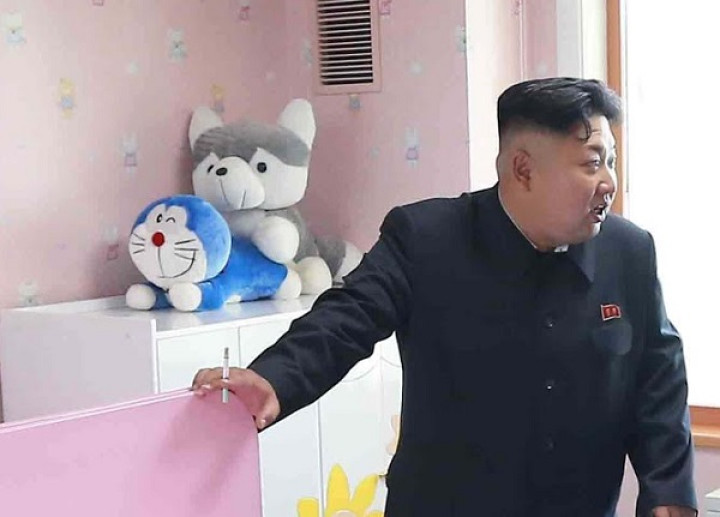 Two soft toys apparently engaged in a sex act behind North Korea leader Kim Jong-un in a propaganda photo are giving web users a giggle.
The Supreme leader is apparently oblivious to what is going on behind his back, while one of the toys gives what looks like a knowing wink.
Married Kim Jong-un reportedly frowns upon casual hanky-panky, so he would surely not approve of such randiness.
It is not known whether the toys were deliberately posed in that position or if it is an amusing coincidence. But given how tight government control is in the country, it looks very subversive indeed.
Being photo-bombed by raunchy toys is almost certainly was what Jong-un didn't want, as he continues his comeback from self-imposed exile.
The young dictator, 31, was photographed touring a children's home, holding what looks like a cigarette.