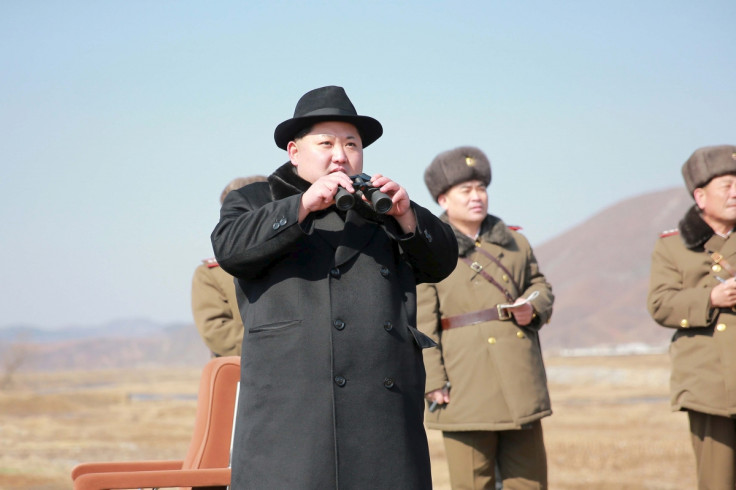 North Korean leader Kim Jong-un has visited a key missile-manufacturing factory in the hermit kingdom as the UN Security Council delayed a voting on sanctions by 24 hours. Kim inspected the Thaesong Machine Factory urging the workers to modernise the facility.
The manufacturing facility is known to produce key components of the North's missile technology. It is still unclear when exactly Kim visited the plant but it coincides with high tensions on the Korean peninsula.
"(The leader's visit) is aimed to lay a new springboard for the development of the country's machine-building industry through modernisation of the factory," said the regime's mouthpiece, Korean Central News Agency (KCNA).
Meanwhile, the UN Security Council postponed a voting session that was to decide whether or not to impose harsh sanctions on Pyongyang. The voting was scheduled to take place on 1 March but delayed by a day at the request of Russia.
Moscow — a veto-wielding member who earlier expressed concerns that punitive sanctions would affect ordinary North Koreans and not just Kim's regime — said it requires 24 hours time to further closely examine the draft, jointly proposed by the US and China.
"Last minute glitch. As I understand it, the United States did request a vote on the resolution today and the Russians asked for a 24-hour review period and we're in that period now," State Department spokesperson John Kirby told reporters.
The draft resolution calls for mandatory inspection of all cargo entering and leaving the North, in addition to a blanket ban on Pyongyang exporting mineral resources. Several North Korean individuals and entities are also expected to be blacklisted once the resolution comes into force.