North Korean leader Kim Jong-un stressed the importance of mounting nuclear warheads on ballistic missiles in order to gear up for an "unpredicted" war with the US as he oversaw the launch of a submarine-launched ballistic missile (SLBM). Kim hailed the missile launch as "the greatest success and victory", adding that Pyongyang has the necessary capabilities to stage full-scale nuclear attacks.
The North had fired a ballistic missile on Wednesday (24 August) in defiance of UN regulations, with Kim observing the event. The missile landed in the East Sea or Sea of Japan after travelling 500km. Analysts concur it was a successful launch.
Kim said the latest launch proves the North has "joined the front rank of the military powers fully equipped with nuclear attack capability," a report by the official Korean Central News Agency (KCNA) said.
Kim added: "I do not guess what ridiculous remarks the US and its followers will make about this test-fire, but I can say their rash acts will only precipitate their self-destruction. The best way of escaping the deadly strike of the infuriated KPA is to refrain from hurting the dignity and security of the DPRK with prudence and self-control."
The KCNA dispatch added that Kim "stressed the need for the field of national defence science to put increased spurs to mounting nuclear warheads on ballistic missiles in order to cope with the unpredicted total war and nuclear war with the US".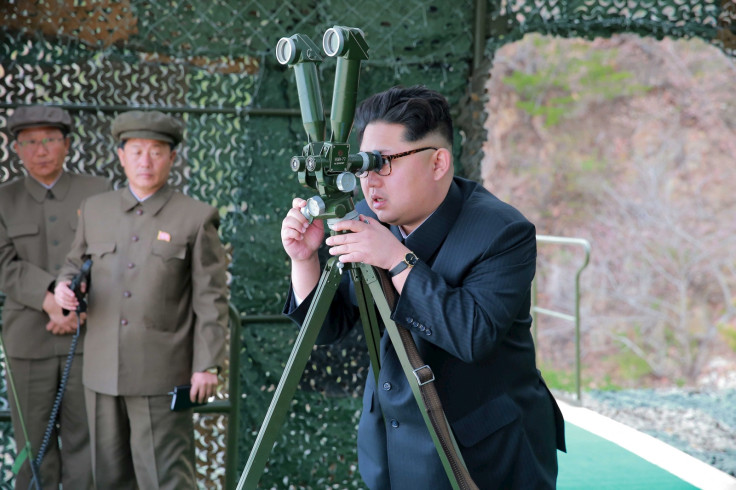 Tensions in the Korean peninsula are already high and the latest missile launch has only pushed it up by another notch. This was Pyongyang's third submarine-based test-fire in 2016 and marked a sharp increase in its capabilities in terms of striking range. Two of the earlier launches exploded mid-air. Missiles launched from submerged vessels are more difficult to detect in advance.
The UN Security Council has also convened an emergency session at the request of the US and Japan to discuss Pyongyang's latest launch but stopped short of releasing a statement. The top UN body could not adopt any statement in August after China, a key ally of North Korea, vetoed the attempts demanding the inclusion of a comment condemning Washington's Thaad deployment in South Korea.
The latest launch also coincides with the ongoing joint military exercises of South Korea and the US when more than 25,000 troops converge in the Korean peninsula. The two-week long annual drill, known as Ulchi Freedom Guardian, kicked off on Monday (22 August).