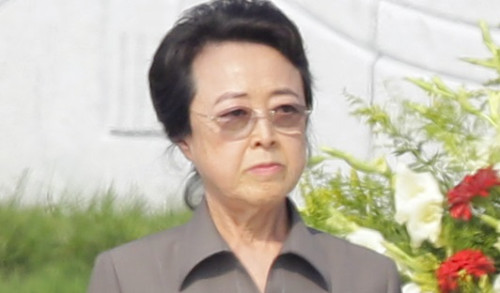 Kim Jong-un's aunt and widow of executed Jang Song-thaek has died after either suffering a heart attack or committing suicide, according to reports.
Kim Kyong-hui, a former prominent figure in the regime, has not been seen in public for several months and has recently received treatment for cancer and heart problems.
South Korean newspaper Chosun Ilbo reports that the 67-year-old has now either committed suicide or died of a heart attack, according to a government official.
The South Korean government now believes she is dead but has been unable to verify what happened.
Mrs Kim, sister of former North Korea leader Kim Jung-il and daughter of the nation's founder Kim Il-sung, was last seen in public in September when she attended a musical performance.
After her husband was killed for being a "traitor" to North Korea, her name was listed on a planning committee of the funeral for a fellow senior Workers' Party official in December, leading many to believe she had survived the purge of the nation's current leader.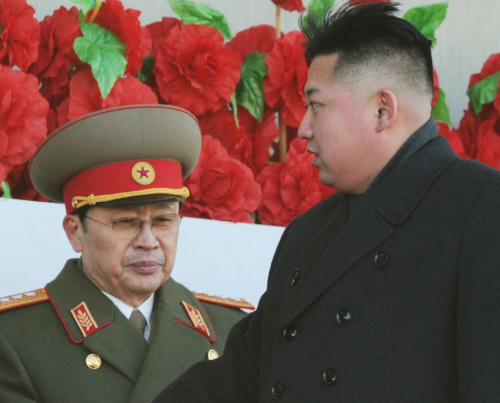 However, she missed a ceremony to commemorate the second anniversary to commemorate the death of her brother on 17 December, leading to suspicions she had been forced into isolation or was suffering from ill health.
South Korean news outlet Daily NK said she was absent following a seizure she suffered allegedly brought on by her husband's execution.
She is also believed to have suffered from alcoholism and depression brought on by the death of her daughter in 2006.
"It would not come as a surprise if she is indeed dead," Toshimitsu Shigemura, a professor at Tokyo's Waseda University, told The Telegraph.
"She is not well, she has been treated for cancer and the alcoholism dates back about 30 years.
"If she is dead, then this is a serious problem for Kim Jong-un," he added. "As the sole daughter of the founder of the nation, she had both authority and legitimacy and she used that to protect Kim Jong-un's government. She was the sun and he was the moon."
Mrs Kim served as secretary for the party and held the rank of general in the Korean People's Army.
There are some doubts about the authenticity of the claims regarding Mrs Kim's death following the recent media speculation surrounding her husband's death.
Reports claiming that Jang was executed by being stripped naked and fed to 120 starving dogs, which featured in official Chinese newspaper Wen Wei Po, may have originated from a satirical post posted on the Chinese social network site Weibo.