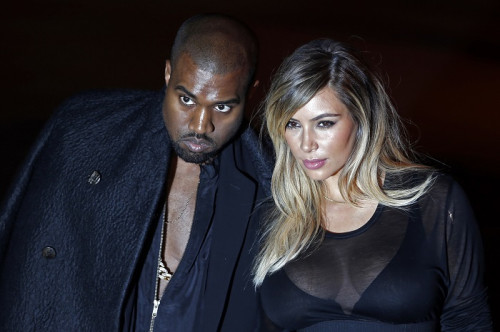 Kim Kardashian has landed in the UK for a West End lunch date with Topshop chief Sir Philip Green.
The US reality TV star arrived at Heathrow Airport from Los Angeles on Saturday.
Kardashian arrived in an all-black ensemble and sunglasses and was driven straight to London's Selfridges department store, where she was warmly greeted by Green ahead of lunch at the Mayfair restaurant George's.
The pair were seen making their way to the restaurant in the back of a car before heading inside for something to eat.
Kardashian, 33, is believed to be enjoying a fleeting visit in London before joining her fiancé, rapper Kanye West, in Paris.
Representatives for the Keeping up with the Kardashians star have yet to confirm the reason the personality is meeting with Green, who is chief executive of the Arcadia Group, which includes Topshop, BHS and Dorothy Perkins.
On Thursday, Kardashian appeared on The Ellen DeGeneres show and revealed in an interview that she plans to marry West in the summer.
"It will be this summer – somewhere out of the country," she said on the talk show. "We honestly haven't picked a date yet.
"We said when we were on our trip skiing this New Year's that we were going to pick the date and location and that hasn't happened. We know we want it in the summer time, but we just [have] to figure that out."
The couple are believed to be planning to look at wedding venues in Paris.
A source told E! News: "They are going to spend a few days looking at weddings venues in and around Paris. They are also going to do some shopping. They are really excited to find the right place for their nuptials."