Kim Kardashian Cover Photoshopped? Paper Magazine Editor Admits Bare Bottom Picture was Retouched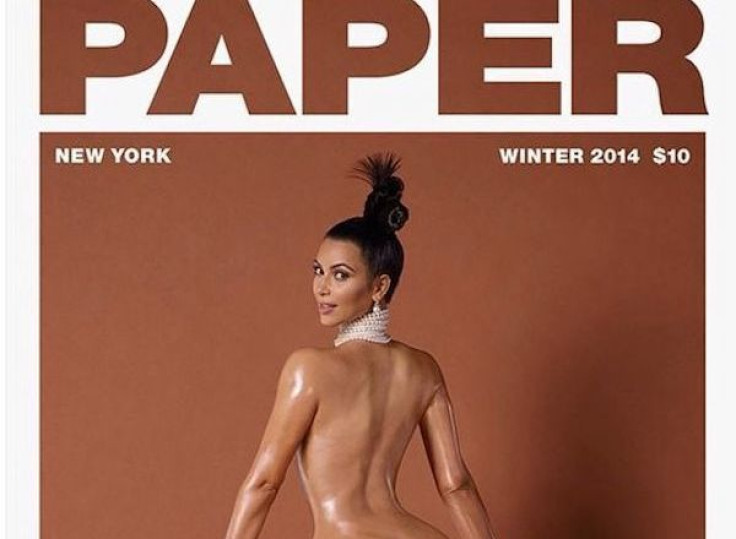 It looks like it wasn't only baby oil and a sexy smile that helped Kim Kardashian famous bottom break the internet.
Paper Magazine's editorial director Mickey "Mr Mickey" Boardman has admitted that the infamous bare bottom snap now firmly planted in the minds of millions was retouched but insisted it was standard procedure.
"There was retouching to clean things up and make things look amazing," he told Us Weekly magazine. "That's what retouching is. It's not building an ass that isn't there or taking 50 pounds off the waist."
The web went wild when the mother-of-one unveiled the racy shoot of her looking over her shoulder with a dress hanging provocatively under her oiled-up booty.
After the image went viral online, some critics accused the reality star of having her waist and derriere photo-shopped all in the name of publicity. Buzzfeed even went as far as making NSFW photos of the Paper mag shoot, which shows Kanye West's wife with a wider waist beside the headline "If Kim Kardashian Had Realistic Waistlines".
But Boardman has rubbished the Photoshop rumours telling Us Weekly that photographer Jean-Paul Goude "is a genius with lighting" and make-up artist Mario Dedivanovic worked wonders with the oil.
"Every cover of every magazine is airbrushed on some level," Boardman told the magazine. "That is her butt. It is not padded. It is not augmented. That is all really her."
And Goude felt like a "a kid in a candy store" working with the reality star "He was so happy and so excited with the pictures," Boardman said.
One person that definitely loves all her curves is Piers Morgan. He showed his support for the 34-year-old TV personality in his Daily Mail article entitled: "The snobs can all kiss Kim's butt, her biggest talent is always being herself -- and I love her for it!
"They resent her global fame, her immense wealth, her marriage to one of the world's most brilliant music icons. Above all, they loathe her resolute refusal to bow to all the bitter venom that spews its way in her direction.
"It's time for me to make a shocking admission: I like and admire Kim Kardashian-West."
© Copyright IBTimes 2023. All rights reserved.