Kim Kardashian Faces Backlash After Her Bare Bottom 'Breaks the Internet'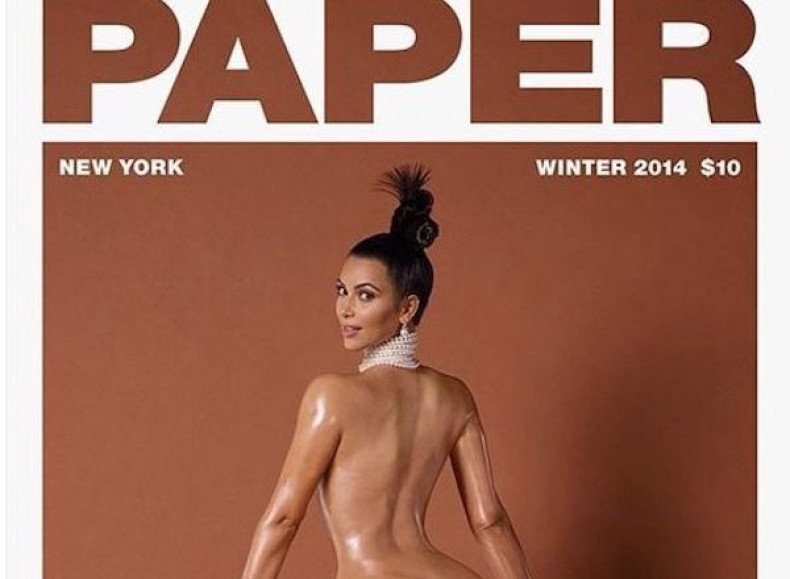 When Kim Kardashian unveiled her risqué cover for Paper Magazine, she single-handedly sent fans into a frenzy and the web went wild.
Although it was not the first time that the reality star had stripped down to her birthday suit to show off her bootylicious assets, she did manage to outdo herself with the help of some trusty baby oil.
One image shot by Jean-Paul Goude showed Kanye West's new wife recreating the renowned French photographer's iconic "Champagne Incident" shot wearing a body-hugging black ball gown with a champagne glass resting on her poked-out behind.
But the image that is now etched unto the minds of millions is of the mother-of-one looking over her shoulder with her oiled-up booty on display as she lowers the same dress.
"For our winter issue, we gave ourselves one assignment: Break The Internet," wrote Paper.
"There is no other person that we can think of who is up to the task than one Kim Kardashian West. A pop culture fascination able to generate headlines just by leaving her house, Kim is what makes the web tick."
Kardashian herself was pleased as punch with the overcome and couldn't resist taking a swipe at her naysayers and 'haters'.
But she may have not got the reaction she wanted.
Although the Keeping Up with the Kardashians star has posed naked for magazines three times since giving birth to her daughter in 2013, some fans could not hide their disappointment, insisting that the lewd shoot was inappropriate for a mother and more suited to a porn star.
To make matters worse the online community came together to mock the star with a slew of hilarious memes using the hashtag #breaktheinternet.
Former friend Naya Rivera offered her two cents by taking to Instagram to remind Kardashian she has a daughter at home looking up to her.
"I normally don't. But... you're someone's mother..." she wrote.
It wasn't all negative though. Some fans got pretty excited about the risque shoot.
"Lord have mercy!!!" one admirer said.