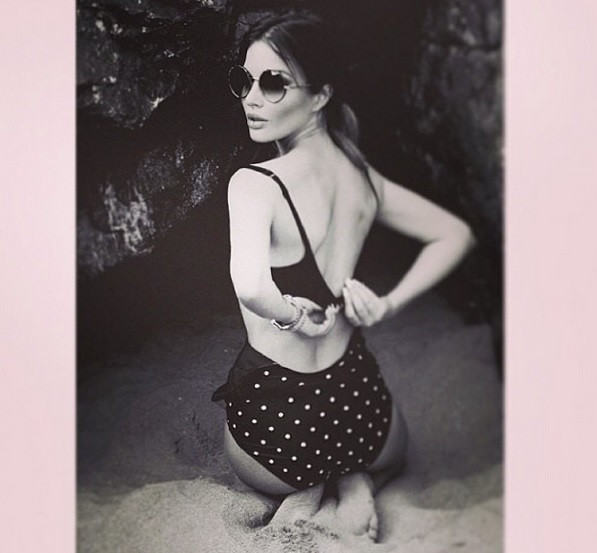 She once declared that she had the "best boobs ever seen on anyone in the world" but it looks like Helen Flanagan is still not satisfied with her curves.
The former Coronation Street star has revealed that she would like a larger derriere.
Speaking to OK! Magazine, the 24-year-old star admitted that she wouldn't mind boosting her behind.
"I wish my bum was bigger," she said. "I'm very busty and I would like a bigger bum."
"I'm naturally very toned around my stomach. If I put weight on, it doesn't go on my stomach."
She continued: "I love exercise and it's something I genuinely do enjoy. I've got a trainer and I love being healthy.
"I exercise every day. My only downfall is chocolate."
It looks like Flanagan may have a case of booty envy thanks to the likes of Kim Karadashian, Beyoncé and Jennifer Lopez.
Last year the Keeping Up With the Kardashians star sent tongues wagging when she posted a racy snap of herself in a swimsuit on Instagram. She showed off her post-baby curves in all their bootylicious glory.