Kim and Kourtney Kardashian got mixed reviews from their social media followers with their musical icon-themed Halloween costumes this weekend.
The reality television star sisters – who are renowned for nailing their Halloween costumes every year – first paraded as Michael Jackson and Madonna.
Kim, 37, took the glamour factor to the next level with a platinum blonde wig with a plunging bejewelled nude gown and a big cream fur shawl. She oozed Marilyn Monroe vibes as she finished off the look with sparkling accessorises and a slick of red lipstick as she channelled the Queen of Pop.
Mother-of-three Kourtney also looked more stylish than scary as the King of Pop in a leather pair of trousers teamed with a white shirt and blazer with the singer's trademark wet-look curly hairstyle.
Kim tweeted on Twitter earlier: ''My Halloween theme this year is ICONS! Musical legends!!! Paying homage to some of my faves!''
But the reality star also dressed up as the late Aaliyah, the singer who died in 2001 in a plane crash in the Bahamas at the age of 22, which didn't sit well with some followers.
She wore the Rock the Boat singer's trademark poker straight raven hair with a diamante bra in a Snapchat video, but some fans found her choice of costume ''disprespectful.''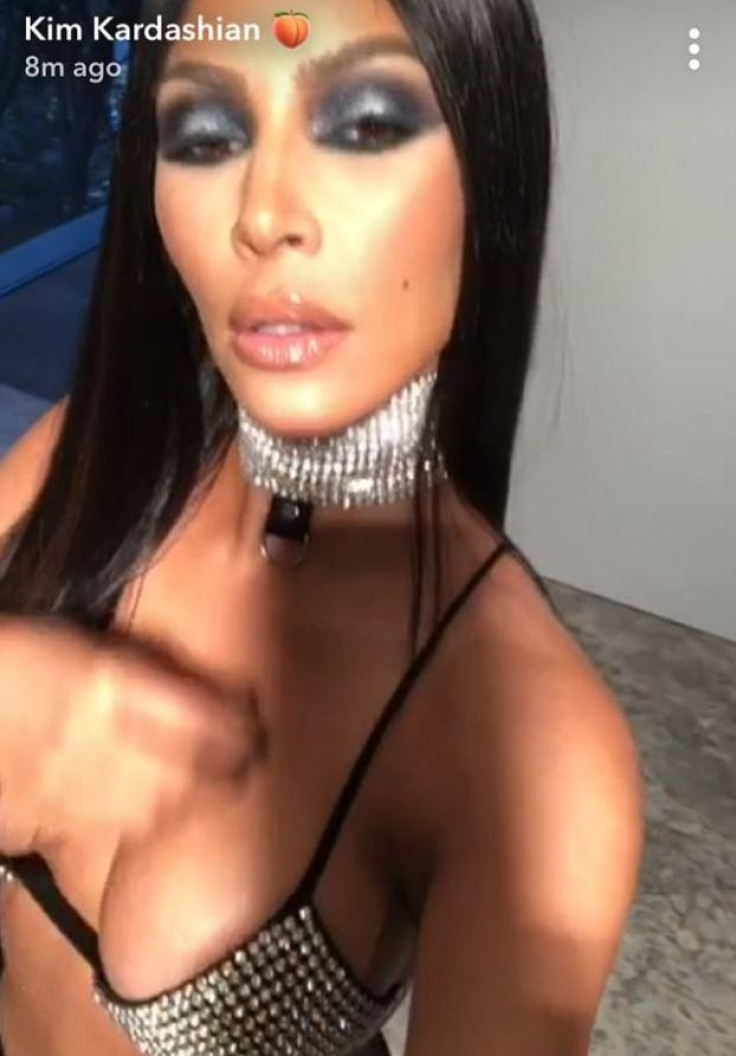 One person tweeted in response: ''Kim Kardashian doing a Halloween costume as Aaliyah is the most disrespectful thing I've seen in the last couple of years.''
Others didn't see a problem with Kim's costume, with another stating: ''There is really nothing wrong with Kim Kardashian 's Aaliyah outfit for Halloween. But Twitter said why pass up an opportunity to drag Kim.''
Another defended her: ''What's the issue with Kim Kardashian dressing up as Aaliyah? IT'S HALLOWEEN Y'all acting as if she did black face.''
Kim has always gone above and beyond with her Halloween costumes, dressing up as Princess Jasmine from Aladdin and Poison Ivy in past years.