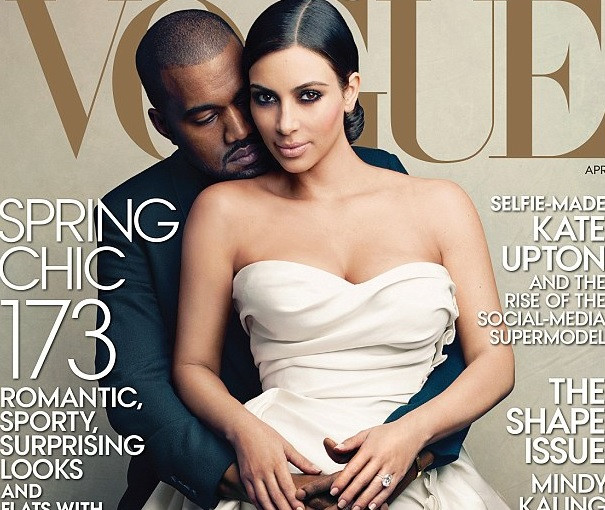 It seems that rubbing shoulders with President Obama at the USC Shoah Foundation event has had a lasting effect on Kim Kardashian.
The reality scarlet, who rarely weighs in on political and social issues, has admitted that she paid very little attention to racism until she had a child with her black fiancé Kanye West.
In an open letter on her website the Armenian beauty, who welcomed North West in June 2013, revealed her fears over raising her daughter in a world that is still full of hate.
"I never knew how much being a mom would change me. It's amazing how one little person and the love I have for her has brought new meaning to every moment. What once seemed so important, now feels insignificant," she wrote.
The 33-year-old TV personality went on to confess that while she had been ignorant before, her eyes had finally been opened.
She continued: "It's like I get to see the world for the first time again, but through someone else's eyes. It's a beautiful thing to feel and experience so much more, but with that beauty comes a flip side – seeing through my daughter's eyes the side of life that isn't always so pretty."
As Donald's Sterling's racist comments continue to dominate headlines, Kardashian said she believed that it was her duty as a mother, a public figure, and a human being to make the world a better place.
" [I will] make sure that not only my child, but all children, don't have to grow up in a world where they are judged by the colour of their skin, or their gender, or their sexual orientation. I want my daughter growing up in a world where love for one another is the most important thing."
The Keeping up with the Kardashians star, who will wed West in Paris later this month, signed off the message by vowing to use her platform for the greater good.
"It is our responsibility to give them a voice and speak out for those who can't and hopefully in the process, ensure that hate is something our children never have to see."