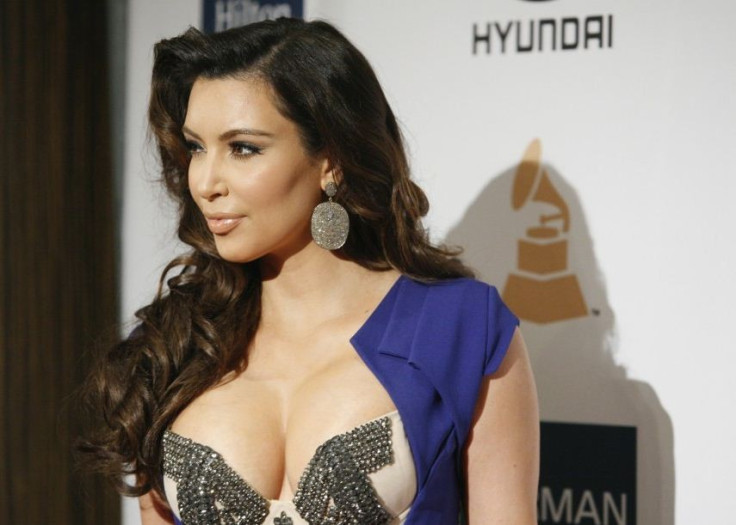 American socialite and reality television star Kim Kardashian is a regular feature on Twitter and other social networking websites, providing updates on her fashion, relationships and now... her views on politics and international affairs. One of her more recent tweets (now deleted) was a message of support for people in Israel. That was swiftly followed by a message of support for Palestinians (and "across the world") as the 32-year-old received a stream of criticism for her comments on the ongoing Gaza conflict.
The first tweet: "Praying for everyone in Israel".
This tweet, Hollywood Reporter commented, received a number of responses, ranging from politely critical to death threats. Some of the responses:
"Kim I love you but please don't pray for Israel. They are murderers"
"You are a disgrace to your people and your ancestors [referencing her Armenian heritage]"
"People like you are the reason I want to die Palestine"
Others tweets ranged from "Kill yourself" and "Die in Hell" to "I will pray you will die kim".
Kardashian's second tweet, an attempt at diplomacy, fared no better: "And praying for everyone in Palestine and across the world!"
The reality television star subsequently deleted both tweets and released this statement:
"I want to own up to and explain that earlier today I sent out two tweets about saying prayers for the people in Palestine and Israel and after hearing from my followers, I decided to take down the tweets because I realized that some people were offended and hurt by what I said, and for that I apologize," she said, "I should have pointed out my intentions behind these tweets when I posted them. The fact is that regardless of religion and political beliefs, there are countless innocent people involved who didn't choose this, and I pray for all of them and also for a resolution. I also pray for all the other people around the world who are caught in similar crossfires."
Unfortunately for Kardashian, she found herself in a no-win situation and was criticised also for taking down the earlier tweets, with some followers commenting she should have stood her ground.
A post on Breitbart.com read: "Kardashian learned an ugly truth this week about the Left's hatred of Israel."
And a second post, on AtlasShrugged2000.com, read: "Not surprising - her cowardice mimics the weakness and ignorance of much of her generation. She supported the civilized man, then caved to savages."