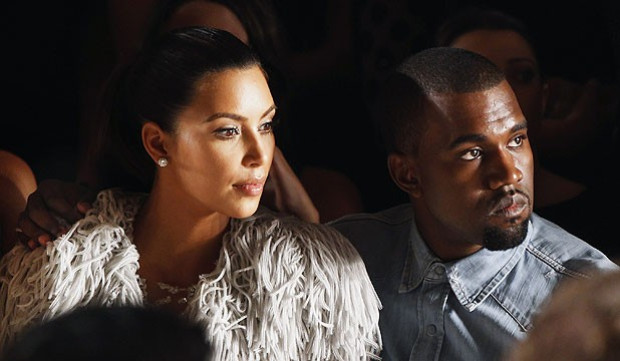 Kim Kardashian has emerged in public for the first time since giving birth n June.
The 34-year-old reality star was spotted showing off a slimmed-down physique as she visited a Los Angeles clinic with Kanye West and their daughter, North.
The picture, obtained by celebrity site TMZ, is the first photograph of the trio out together as a family. The new parents appeared relaxed and happy.
Kardashian concealed her post-pregnancy curves under a baggy button-down shirt, jeans and boots. She also made sure that her famous behind was also well hidden by tying another shirt around her waist.
North, carried in a car baby seat, was fully covered in a blanket during the outing.
Kardashian's mother, Kris Jenner, revealed that the couple would not be cashing in on exclusive baby North photographs.
"I don't know what offers there are. We are not accepting or entertaining any offers," she said.
Although Kardashian has been keeping a low profile, she has continued to keep in touch with her fans via her CeleBuzz blog.
In July she wrote: "These past couple of weeks have been filled with the most exciting experiences of my life. I'm enjoying this time to fully embrace motherhood and spend time at home with my family.
"I've been reading all your messages and want to thank you all for your sweet thoughts and best wishes. It truly means everything to me.
"I am so blessed to have the support of my family and fans in this beautiful moment. Xo."