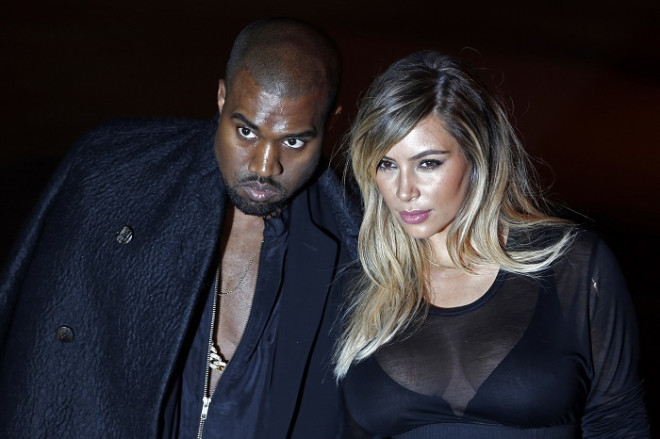 American chat show queen Oprah Winfrey will not invited for rapper Kanye West and American reality television star Kim Kardashian's wedding.
According to Hollywood Life, the 36-year-old "wants his wedding to be all about him and Kim."
It was recently reported that the couple will walk down the aisle in Paris, on 24 May.
"He really thinks Oprah's going to steal the show and the guests will all be talking about her and what she's wearing and trying to get their picture taken with her as opposed to being there, witnessing his marriage to Kim and celebrating them as a couple," a source close to the engaged couple told the website.
"It's that weird, crazy celebrity b.s. that these people have and Kanye's guilty as charged," the insider continued. "He's just nervous and wants all eyes on him and Kim and doesn't want to be outdone by anyone."
A source added that West does not want his bride-to-be even to "lift a finger" until after they are married.
"Kanye isn't bothering Kim with any last-minute changes," the source revealed. "He wants her to focus on looking her best, decide on how she's wearing her hair, all that. He doesn't want her worrying about anything or lifting a finger at this point in the game. He's taking control while Kim's on cruise control."
It is the third wedding for the 33-year-old Keeping Up With The Kardashians star, who was earlier married to record producer Damon Thomas. Their relationship ended in divorce in 2004.
Later, she married NBA player Kris Humphries in an extravagant wedding ceremony on 20 August, 2011 in Montecito, California, with 500 guests attending the nuptials. Kardashian filed for divorce from Humphries on 31 October, after 72 days of marriage, citing irreconcilable differences.