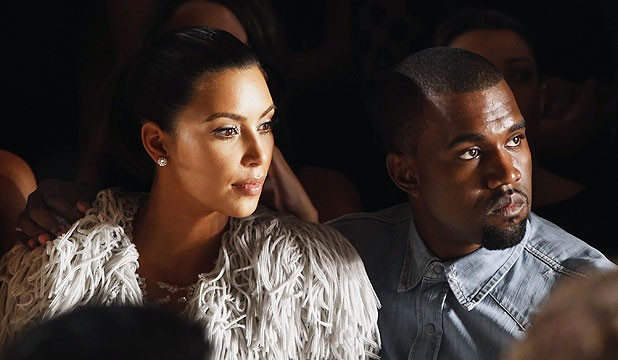 A gossip site has claimed that Kim Kardashian in faking her pregnancy.
According to CelebDirtyLaundry.com, the reality star, who recently announced she was expecting her first child with rapper beau Kanye West, has hired a surrogate to carry the child.
It claimed that the star couple, who have dated for eight months, got the idea from their celebrity friends Beyoncé and Jay-Z, who allegedly also used a surrogate for their daughter Blue Ivy Carter.
"We all know Bey [Beyoncé] had a surrogate especially after her Australian TV appearance where her belly seemed to flip inside out momentarily. Hey, to each her own but why lie about it?" the site said.
It went on to claim that Kardashian has most likely opted for a surrogate to protect her famous curves.
"Kim's baby daddy Kanye West and Beyoncé's husband Jay-Z are BFF's so the idea was probably brought up by Yeezy. Bey seemed to have gotten away with it and retained her nice tight figure. Perhaps Kanye thought Kim should do it too.
"Come on, we all know that once Kim actually has a baby she is going to blow up. Kanye knows that too, so he was trying to be proactive about things and gave her the idea to have someone else ruin their body and Kim could have all the joy and glory."
One fan said: "Have you seen how big she has gotten in the last few months? I don't think she's faking, I think she's pregnant.
Another wrote: "They are using a surrogate. Kim is so selfish she would never let her body go thru a pregnancy, especially after watching her sister twice balloon so huge."