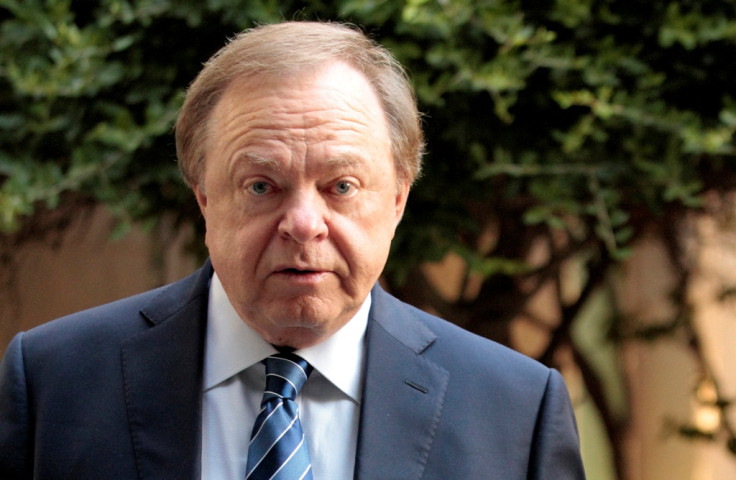 US oil baron Harold Hamm is appealing against a November court ruling that allowed his ex-wife a $1bn in divorce settlement, as his wealth has decline by half due to the decline in crude prices.
The chief executive of Continental Resources (CLR) was earlier happy with the settlement, having called it "fair and equitable" and publicly thanked the judge for the ruling.
Hamm now feels that the ruling is "erroneous and inequitable" given his estimated fortunes of $19bn (£12.2bn, €15.6bn) have decline by half due to the oil price slide. The value of Hamm's Continental shares has fallen by more than half to $9.3bn. He owns a 68% stake in the company.
"The dramatic drop in oil price post-trial and the corresponding drop in the CLR stock price demonstrate the overriding impact of the oil price on the value of the stock," the appeal says.
Hamm's ex-wife Sue Ann Hamm is also appealing the $1bn award, claiming it undervalues the marital wealth she is entitled to.
The appeals of both parties will be heard by the Oklahoma Supreme Court.
In an 80-page ruling on 10 November, Oklahoma Special Judge Howard Haralson ruled that the Continental Resources boss must pay ex-wife Sue Ann Hamm a total of $995.5m – one of the largest divorce cases in US history.
To secure the judgment, Judge Haralson placed a lien on 20 million shares of Continental stock. That verdict does not require Hamm to sell shares.
Continental is the largest player in the booming US Bakken Shale formation, in North Dakota, and has reported reserves of more than a billion barrels. The company said its CEO's divorce will have no impact on its business or operations.
The divorce trial began in the Oklahoma County Court on 4 August.
Hamm married Sue Ann, a former lawyer for the firm, in 1988. He founded Continental in 1967.