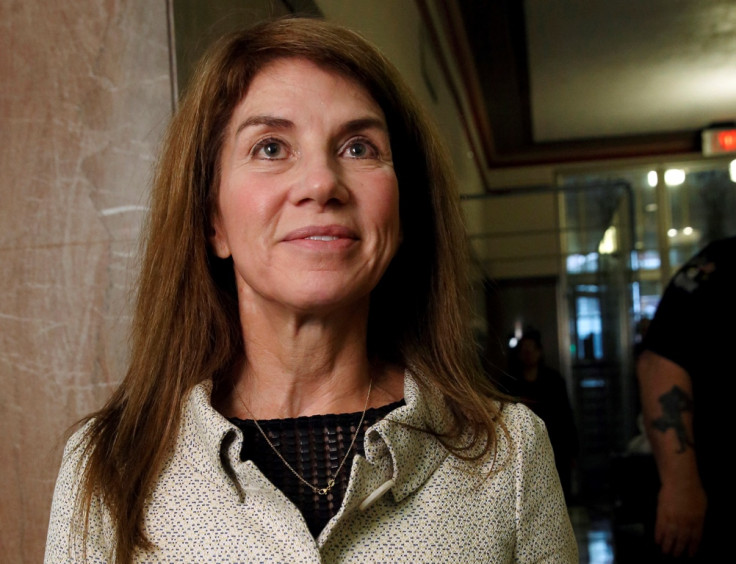 A high profile divorce settlement case between US oil baron Harold Hamm and his ex-wife Sue Ann Arnall may end as the latter has reportedly cashed a handwritten cheque from Hamm.
Hamm's lawyer said that Arnall has deposited a handwritten $975m (£646.2m, €825.7m) divorce cheque in an Oklahoma City bank, possibly ending the divorce case worth billions of dollars.
"We have received confirmation that the check was deposited in an Oklahoma City bank," Reuters quoted Hamm's lawyer Craig Box as saying.
"We feel this is the end of the case from her perspective. It means she's done and should dismiss her appeal."
Continental Resources chief executive Hamm earlier offered the huge sum to Arnall, but she reportedly rejected it with a view to go ahead with her appeal.
Arnall was awarded about $1bn in cash and assets from the marital estate, but she appealed the ruling which she found to be unfair.
Hamm, who has been estimated by Forbes magazine to be worth about $7.8bn, was earlier happy with the settlement, having called it "fair and equitable". He later called the ruling "erroneous and inequitable" given his estimated fortunes of $19bn have declined by half due to the oil price slide.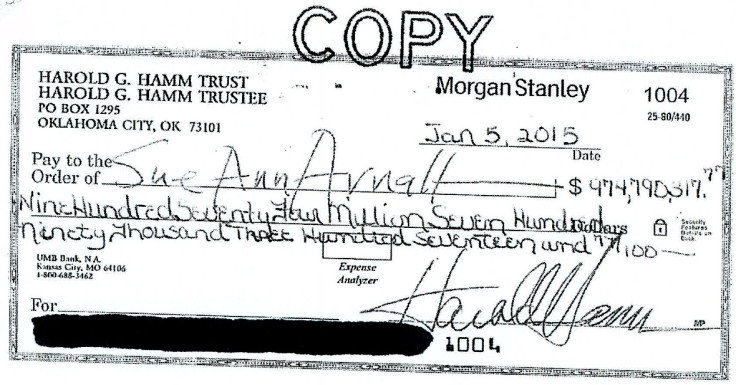 He also a filed an appeal against the earlier settlement, saying the value of his Continental shares has fallen by more than half to $9.3bn. He owns a 68% stake in the company.
Hamm has already handed over two homes, a ranch and other assets worth another several million dollars to his ex-wife. The cheque represents the entire remaining balance of what Hamm owes Arnall based on the November ruling, including interest.
Continental is the largest player in the booming US Bakken Shale formation, in North Dakota, and has reported reserves of more than a billion barrels. The company said its CEO's divorce will have no impact on its business or operations.
Hamm married Sue Ann, a former lawyer for the firm, in 1988. He founded Continental in 1967.