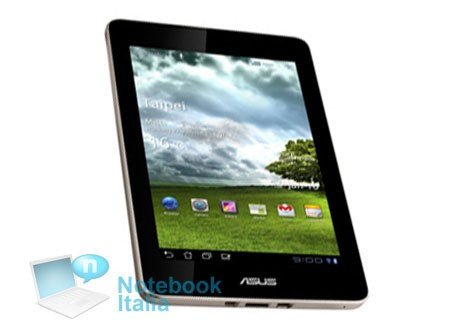 Reports suggest Taiwanese manufacturer ASUS is looking to take a slice of the Kindle Fire's action, unveiling its own 7-inch Android tiny-titan at 2012's Consumer Electronics Show (CES).
News of the fabled new tablet broke Monday via Italian site Italy Notebook, which claimed to have obtained a "leaked image" of the device. Unfortunately, past the alleged "leaked" image of the new ASUS tablet Italy Notebook was less than forthcoming with the devices tech spec - leaving it open ended as to whether the image does show a new tablet or the delayed Eee Memo Pad, that debuted at last year's CES.
Though far from official, rumours suggest that despite its tiny screen, the Eee Memo Pad will pack a punch. The device's rumoured tech spec suggests it will house a 7-inch 1280x800 pixels capacitive screen, be powered by a 1.2GHz, dual-core processor and boast 16GB to 64GB of flash memory.
If true the tablet would be batting in the same ball park as Amazon's popular Kindle Fire tablet. Currently only available in America the portable tablet topped the company's U.S. sales chart, becoming the best-selling and most-"gifted" product in Amazon's 13-year history.
News of the Fire's success has in-turn led analysts to speculate that the tablet will dominate the 2012 Android tablet market. Most recently a report from Morgan Stanley analyst Scott Devittemerged emerged claiming Amazon's new wallet-friendly device will become a key player in the market, hedging out Samsung as the world's number two tablet maker.
The report suggested that the Fire's modest $199 price tag would be a key component in its success, with consumers being more likely to invest in an affordable, rather than iPad-competitor high-end, Android tablet. If accurate the new ASUS tablet's success would largely depend on the device's cost - a detail not currently known.
At the time of writing ASUS had not responded to the International Business Times UK's request for confirmation on Italy Notebook's "leak." Luckily though, those tickled by the notion of a new ASUS tablet won't have long to wait, with CES set to begin on 10 January, 2012.