The lost remains of Alfred the Great, the Anglo-Saxon king best known in British history for his inability to make cakes, have been found in a box at Winchester Museum's archives.
The 1,000-year-old pelvis has been hailed by archaeologists as an "amazing" discovery, which could belong to England's first monarch.
The investigation focuses on body parts found beneath the high altar of an abbey in Winchester.
The pelvis is thought to belong to a middle-aged man from the 9th century. Carbon dating showed that the bone is from a male aged 28-45, who died between 895 and 1017.
Dr Katie Tucker, who performed the tests said: "Given the site and the age at death, the only plausible candidates are either King Alfred or Edward the Elder [his son]," she told the Daily Mirror.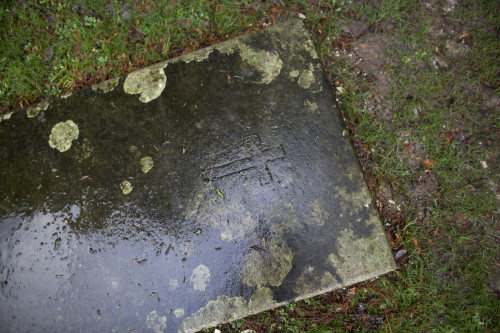 The only documented burials at this site fit the description of Alfred the Great and Edward, his son.
Dr Nick Thorpe, head of the archaeology department at Winchester University said: "We're excited to have plausibly linked this human bone to one of these two crucial figures in English history."
First buried in Winchester Cathedral in 899, Alfred's remains were moved to Hyde Abbey nearby, along with Edward his son, and Alswitha, his wife in 1100.
However, in the 18th century, a prison was built over the abbey and what happened to the bones at this point was unclear.
Alfred is the only English king called "the Great". He successfully defended the kingdom of Wessex against the Vikings and laid the foundations for a unified England. He died at the age of 28, in AD899.
A team from Oxford University is keen to continue the investigation, assisted by Winchester University, which has secured funding for the project.
Members of a local historical society, who were behind the search for the King's remains say they now need to obtain permission to continue the dig as it is on community land.
Edward Fennell, founder of the group said: "We need to get the gardeners to agree to let us dig it up."
If the remains do prove to belong to King Alfred, he will be the second of England's lost kings to emerge from the ground in recent years, following the discovery in 2012 of the bones of King Richard III beneath a car park in Leicester.
Watch the story of King Richard III's rediscovery on YouTube, below: