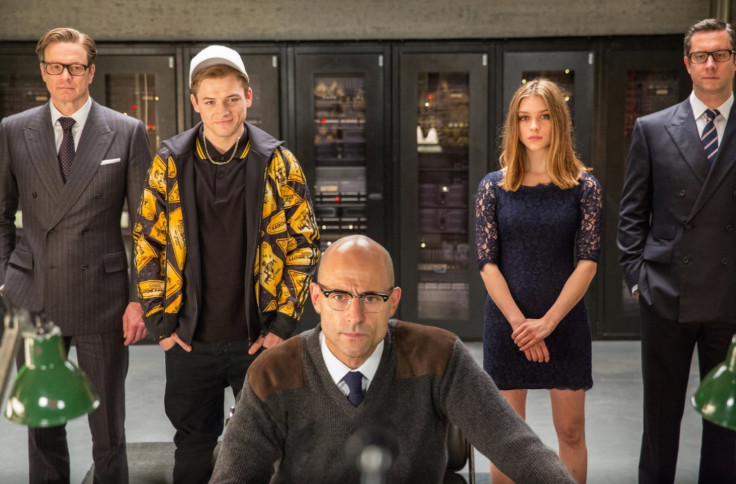 Kingsman: The Golden Circle's release date has been pushed back. Directed by Matthew Vaughn, the follow-up to surprise comedy hit Kingsman: The Secret Service, starring Taron Egerton and Colin Firth, was due to reach cinemas on 16 June 2017 but will now come out on 6 October.
While it's not been confirmed, it's possible that Fox has delayed the release so that the sequel doesn't clash with other big releases due to come out in June. Titles such as Universal Pictures' The Mummy, featuring Russell Crowe and Tom Cruise, and superhero outing Wonder Woman will likely pull in overwhelmingly large audiences and there's a possibility that they could overshadow Kingsman 2.
Given that the first instalment came out back in 2014, it seems like a wise decision from the studio. Now however, it will be released on the same as Denis Villeneuve's long-awaited Blade Runner 2049.
Newbies to the Kingsman franchise Channing Tatum, Pedro Pascal, Vinnie Jones, Halle Berry , Jeff Bridges and Julianne Moore join existing cast members Samantha Womack, Edward Holcroft, Sophie Cookson and Mark Strong, as well as Egerton and Firth this time round. Elton John has even been confirmed to be starring in a currently unknown role, so it's certainly a star-studded affair in its own right.
Based on The Secret Service mini-series by Icon Comics, the first instalment centred on an underground spy organisation that, after the death of one of its colleagues, recruits aimless yet promising young street punk Gary 'Eggsy' Unwin, just as a corrupted tech genius (Samuel L Jackson) vows to wreak havoc on the world. Having proved his Kingsman worth in the original, the follow-up is set to see Eggsy team up with American agency Statesman in order to save the world from their latest threat.
For more entertainment news follow A-List on Twitter @Alistinsider