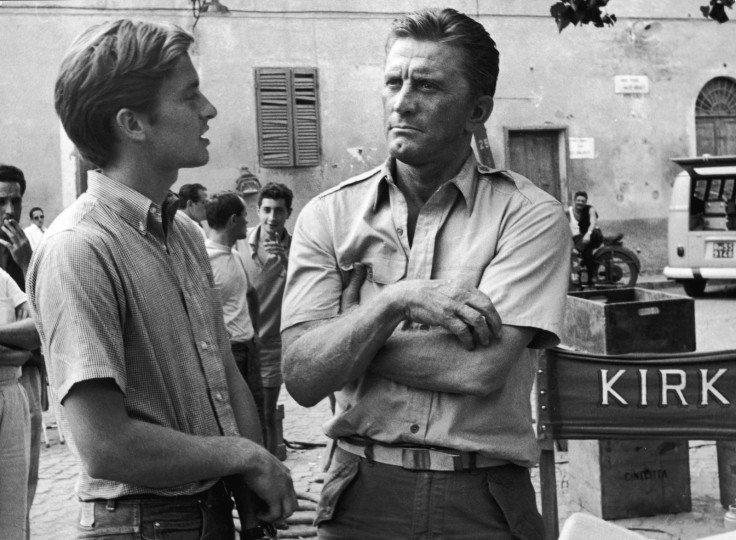 Hollywood actor Kirk Douglas is set to celebrate his 100th birthday on Friday 9 November. Across his 70-year-long career on the silver screen, Douglas is regarded as a cinematic legend and is actually one of the last survivors of the industry's golden era.
While he's also dabbled in producing and directing movies as well as writing novels and taking part in endless charity work, it's undoubtedly his acting work and his self-proclaimed rise from rags to riches that has established him as the household name he is still to this day. So, to honour him hitting the incredible milestone, IBTimes UK have taken a look back at his time in the limelight and highlighted his most memorable moments...
First Oscar nomination
In 1950, when he was 33-years-old, Douglas received his first Academy Award nod for his performance in sport drama Champion. In the movie, he plays hotheaded boxer Midge Kelly who refuses to play by the rules and will stop at nothing to get to the top.
Second Oscar nomination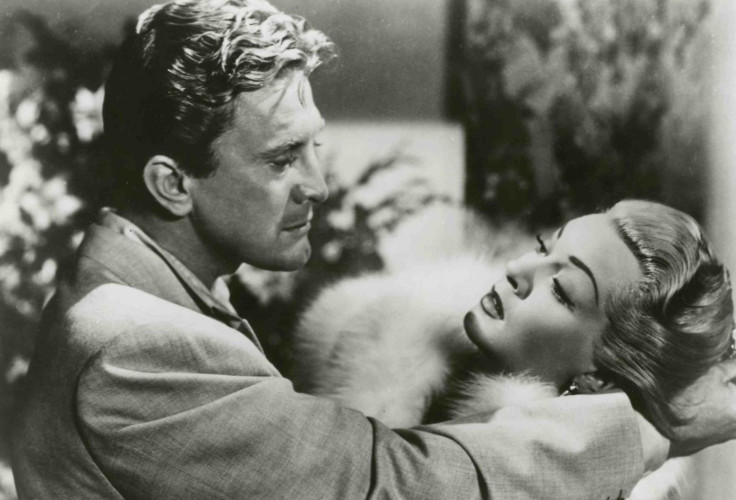 Just three years later, he made his way into the best leading actor category again, this time with romance drama The Bad And The Beautiful. In it, he brings an unprincipled film producer, who manipulates and uses his actors, writers, and directors, to life.
Third Oscar nomination
In 1957, Douglas received his third and final Oscar nomination for his role as Vincent Van Gogh in biographical drama Lust For Life.
Helping the fight against Hollywood blacklist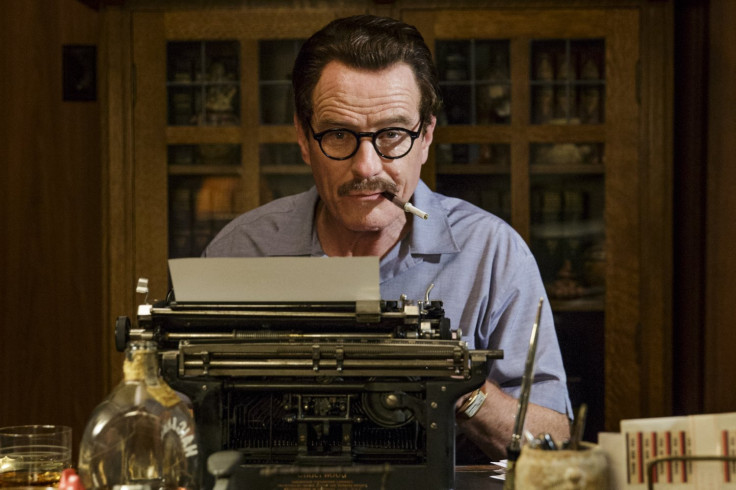 Established in the late 1940s, the Hollywood blacklist was the practice of denying employment to screenwriters, actors, directors, musicians, and other US-based entertainment professionals if they could be linked to communism. The system was implemented for many years, until the 20 January 1960, when director Otto Preminger publicly announced that Dalton Trumbo, a defamed screenwriter was to pen his upcoming film Exodus.
Shortly after this announcement and before Exodus' cinematic release, Universal Pictures gave Trumbo a credit for his role as writer on Spartacus, a decision Douglas was allegedly responsible for.
Presidential Medal Of Freedom
The Spartacus star was awarded with a Presidential Medal of Freedom by Jimmy Carter in 1981.
Hollywood Walk Of Fame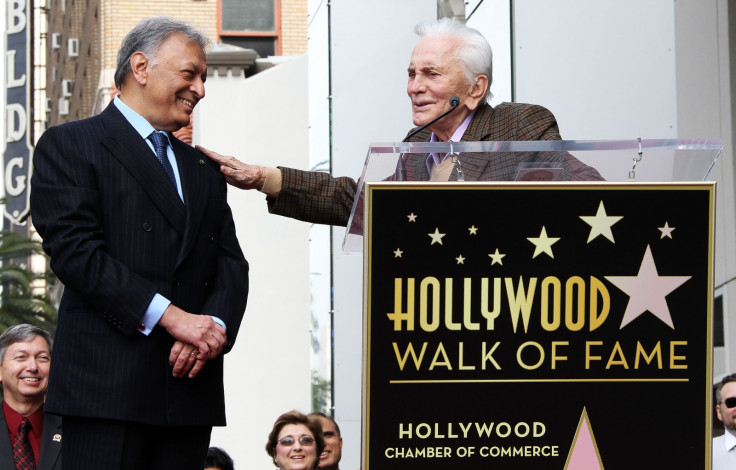 Douglas has a star on the Hollywood Walk of Fame at 6263 Hollywood Blvd. Since its installation, his star has actually been stolen (and later replaced) just like Gregory Peck's, Gene Autry's and James Stewart's.
Lifetime Achievement awards
It stands to reason that, with such a long and successful career, Douglas has been honoured with many Lifetime Achievement awards. Not only has he picked up the Cecil B DeMille Award for Lifetime Achievement (way back in 1968), but since then he has earned Screen Actors Guild prize, a Britannia Award, an Honorary Cesar, a Golden Bear, an accolade from Hollywood Film Festival and a National Board of Review Career Achievement accolade, all with the same title.
Back in 1991, Douglas won the most prestigious of these awards; the AFI Lifetime Achievement Award...
For more entertainment news follow us on Twitter @Alistinsider