Manchester City defender Kolo Toure says winning the FA Cup is 'very important' to ensuring Roberto Mancini avoids the sack.
With City 12 points off leaders Manchester United in the title race, the world's oldest domestic cup competition represents the club's only source of possible silverware this season.
Victory over Leeds United on Sunday secured passage to the quarter-final stage where City will face Barnsley, and Toure says the club must go all the way if Mancini is to survive as manager.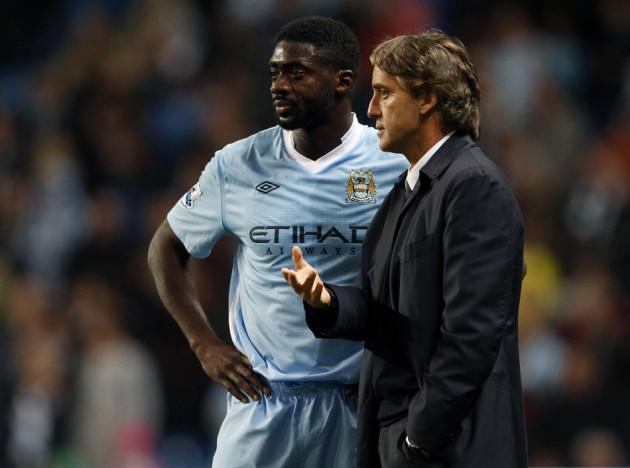 When asked if City had to win the FA Cup, Toure told the Daily Mirror: "Yes, of course.
"It's very important for the players, for us to win, because that will help the manager to be here, for sure.
"But even for us, we don't want to go a season without winning something. That would be hard for City now. We've delivered and we need to maintain that by winning trophies.
"Always, always, for a team like City, it's difficult to go for a season without winning one trophy. For us, the FA Cup is really important, and the league as well, because we want to maintain this trophy."
Prior to the cup tie against Leeds Mancini was forced to dismiss reports defeat could see him sacked as manager before the end of the season, a point emphasised by former defender Danny Mills.
Mancini has endured a torrid season on and off the pitch. Amid City's miserable defence of their Premier League title, the club crashed out of the Champions League at the group stage for a second successive season while a training-ground bust-up with former striker Mario Balotelli brought the manager's authority into question.
Despite the enormous deficit to United at the Premier League summit, which could become 15 points prior to City hosting Chelsea at the Etihad Stadium on Sunday, Toure says the squad are keen on building momentum.
"For us it's very important because, when you win the Premier League for the first time, you want to get it to keep it," he added.
"It's very difficult at the moment but the season isn't finished and for us we're looking to the next game and to try to win it."