Tom Hiddleston has said that his relationship with Taylor Swift is "authentic." The 35-year-old was at Comic Con on Saturday (23 July) in California, to promote his upcoming film, Kong: Skull Island.
He opened up about his new romance when he was asked whether the focus on his personal life affected his career.
"I don't know, it comes down to being authentic," he told People magazine. "Everything you do you have to make sure you truly believe in it and as long as you know that, it doesn't matter what anyone else says about it because the nature of being a public figure is that everyone will have an opinion about anything you do, and as long as you know why you've done something and you've committed to it with authenticity then you're ok."
The British actor is said to be smitten with the Love Story singer and is already planning a future with her despite having met just a month ago.
"Taylor and Tom are in love with each other," a source told E! Online. "He told her she is the kind of woman he wants to spend his life with."
Friends of the Thor star said his behavior was out of character after he sported a vest emblazoned with the words "I [heart] T.S." as the pair celebrated 4 July with friends.
The unlikely couple, first became acquainted at the Met Gala, where a video of them in a dance-off went viral. The pair have been inseparable ever since, and after going public with their romance, embarked on a "love tour".
While Taylor has reportedly been inspired to pen more songs during her extended holiday with her boyfriend, his new romance doesn't seem to be distracting Hiddleston from his professional commitments.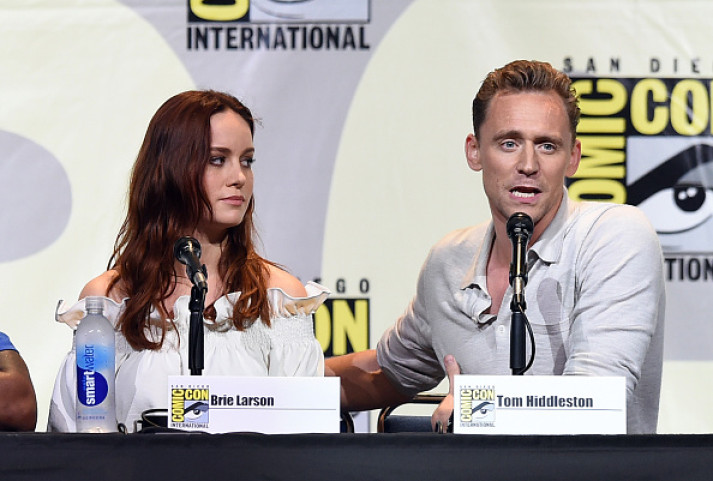 The actor has recently been shooting for Thor: Ragnarok in Australia where he reprises his role as Loki. Speaking about returning to the role he said: "'It's amazing to be back, amazing. I've only shot for about a week but it's so much fun, because I haven't played the character for three-and-a-half years and the script is brilliant, [director] Taika Waititi is brilliant. I've shot a couple of scenes and it's just the best fun. It is like seeing an old friend again."
Meanwhile, Tom said he is "thrilled" at the slew of Emmy nominations for his six-part TV series The Night Manager. "I'm so proud of The Night Manager and the work everybody did in it and to see it nominated for 12 [Emmys]," he said. "To see Hugh Laurie nominated and Olivia Colman and [director] Susanne Bier, it's really, really thrilling.
"You never know when you make something when it is going to catch fire and people will receive it with the same passion in which it was made and it felt like that, so it's really exciting.'
Also starring Brie Larson, Kong: Skull Island is scheduled for release in March 2017.