The first trailer for upcoming action movie Kong: Skull Island was unveiled at San Diego Comic-Con this weekend (21 - 24 July). Starring newly-appointed Captain Marvel Brie Larson and Tom Hiddleston, boy, does it look action-packed.
Giving off some serious Mad Max: Fury Road and Apocalypse Now meets Predator vibes, the footage eerily spells it out for the viewer as the characters face all kinds of dangers.
Set in the 1970s, the film sees former British SAS officer Captain James Conrad (Hiddleston), war photojournalist and peace activist Weaver (Larson) and government official Randa (John Goodman) team up with members of the military and travel to an uncharted island in order to document the natives there and explore the territory. However, soon after their arrival, they discover that it's not quite as peaceful and beautiful as it seems and that humans are certainly not in charge there.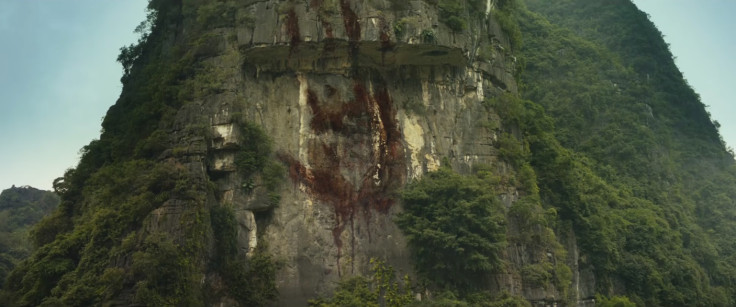 Judging by the surprisingly ominous sneak peek, it's not only the titular, colossal ape that threatens their existence either but a spear-carrying indigenous tribe and several other huge creatures too, such as spiders. Arguably one of the best things about the video is that it never offers up a full-shot of Kong, making him seem all the more terrifying to the people in the movie. He's constantly lurking... behind mountains, deep in dense forest..., his growl rumbling in the distance and his bloodstained handprint seen on the side of a cliff. It's genuinely scary.
"It'll be a joyride," a voice-over says as the trailer begins. Somehow we think it'll be more of a thrill ride...
Directed by Jordan Vogt-Roberts (Nick Offerman: American Ham) and also starring Samuel L Jackson and John C Reilly, the film will be released in both the UK and the US on 10 March 2017. The film will mark the second instalment in a shared universe between Kong and fellow monster, Godzilla, who had its own standalone film back in 2014. Godzilla vs. Kong is already scheduled to reach cinemas sometime in May 2020.
For more entertainment news follow A-List on Twitter @Alistinsider