Rogue One: A Star Wars Story unveils new character at Comic-Con – Rebellion pilot Edrio Two Tubes
Two Tubes will come into contact with Forest Whitaker's character Saw Gerrera
Following on from all of the exciting titbits revealed about upcoming Star Wars movies at the Celebration in London last week, Disney and Lucasfilm have carried over some secrets in order to unveil them at San Diego Comic-Con this weekend (21 - 24 July). The latest of which, is the introduction of a new character, Edrio Two Tubes, set to make an appearance in spin-off-turned-prequel Rogue One: A Star Wars Story.
On Star Wars' official Facebook page, the character is described as "a mercenary pilot who flies alongside his egg-mate, Benthic. The two share the nickname derived from the breathing apparatus that allows their Tognath physiology to process oxygen atmospheres. Edrio's home world Yar Togna was conquered and occupied by the Empire, forcing him to flee as a refugee. Desiring to strike back at the Empire, Edrio and Benthic have allied with Saw Gerrera."
In the movie, resistance fighter Gerrera is portrayed by Academy Award-winner Forest Whitaker. While they've released a look at Two Tubes in figure form, there's no official word as to who will play him yet or whether he will be computer-generated like fellow recently-revealed character, droid K-2SO. The latter will be voiced by actor Alan Tudyk in the film.
Speaking about K-2SO recently, Tudyk revealed at the Star Wars Celebration that the droid was "very honest" and "just says whatever he thinks" regardless of the repercussions. "That's K-2 for you. Look, [Felicity Jones' Jyn Erso] gives him her pack and he doesn't really grab it. That's K-2: 'Go get the bags, droid.' 'No, I'd rather not. That's not my thing.'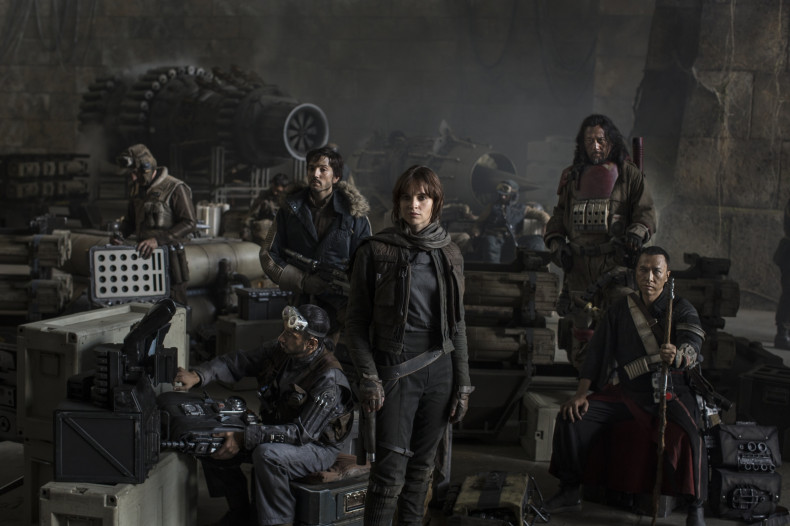 "Cassian [Andor, played by Diego Luna] reprogrammed him, and did a data wipe. When he reprogrammed him, he's not quite all there. He speaks his mind and says things, I don't know, that can be unsettling. He's very honest. If you know any old people, he's like that; he just says whatever he thinks. It was great. It was really great to play him."
Directed by Gareth Edwards and also starring Ben Mendelsohn and Mads Mikkelsen, Rogue One: A Star Wars Story revolves around a group of Rebels, who plan to infiltrate the Imperial Army base to steal plans to the first dreaded Death Star. It is currently scheduled to open in UK and US cinemas on 16 December 2016.
For more entertainment news follow A-List on Twitter @Alistinsider