Korea crisis: US considering deployment of strategic military assets in South Korea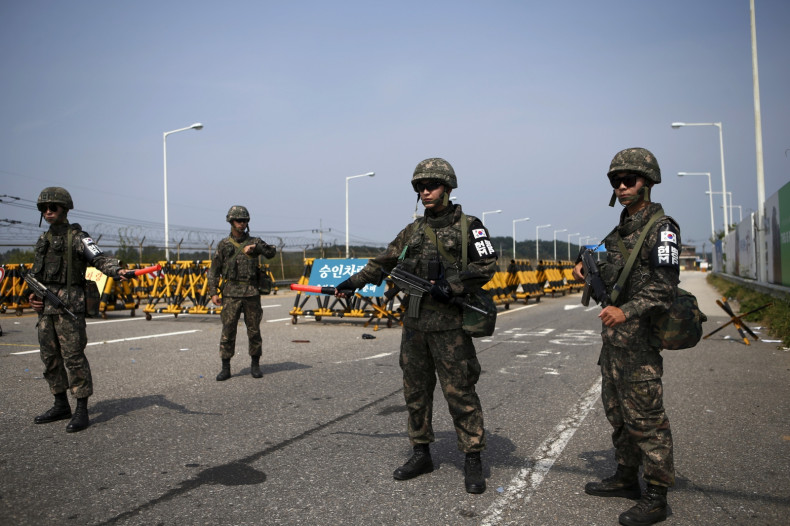 The US is considering the deployment of strategic assets, including B-52 bombers and a nuclear-powered submarine, in South Korea amid boiling tensions in the Korean peninsula. There have been no signs of improvement despite the ongoing negotiations between the rival Koreas.
Seoul has said the two countries, South Korea and the US, are currently engaged in a discussion on mobilisation of their tactical army resources in the wake of increasing threats from Pyongyang.
During a routine press conference, South Korea's defence ministry spokesperson Kim Min-seok told reporters: "Keeping close tabs on the crisis situation on the Korean Peninsula, South Korea and the US are flexibly reviewing the timing of the deployment of strategic US military assets."
The reflection has come after North Korea began to position all its three key assets – amphibious landing crafts, submarines, and special artillery troops – in the frontline with the South Korean frontier.
"Our initial concept against North Korea's provocations is deterrence. The South Korean and US militaries are in principle to deter North Korea from making provocations through their combined efforts," the Seoul spokesperson added. "We will stand with a powerful war readiness position to deter North Korean provocations and, if provoked, will react harshly to the extent the North Korea would regret it."
Though the South Korean ministry did not explicitly specify the nature of the assets that are in consideration, sources have told the Yonhap news agency that the US's nuclear-powered submarine, currently stationed in Japan, and B-52 Stratofortress are likely to be assembled in a show of force. On earlier occasions as well, both countries have deployed powerful weaponries to ward off Pyongyang's tantrums.
Meanwhile, on Monday, 24 August, South Korean President Park Geun-hye insisted her country would not pull back without an apology from rival North Korea. During a conference with top political and bureaucratic figures, Park said: "I believe this is not a matter to step back from, even if North Korea poses threats to national security as it has done in the past. Not to repeat [North Korea's] provocation and [its attempt] to create an air of anxiety, there should be a clear apology and [measures] not to repeat such provocation."