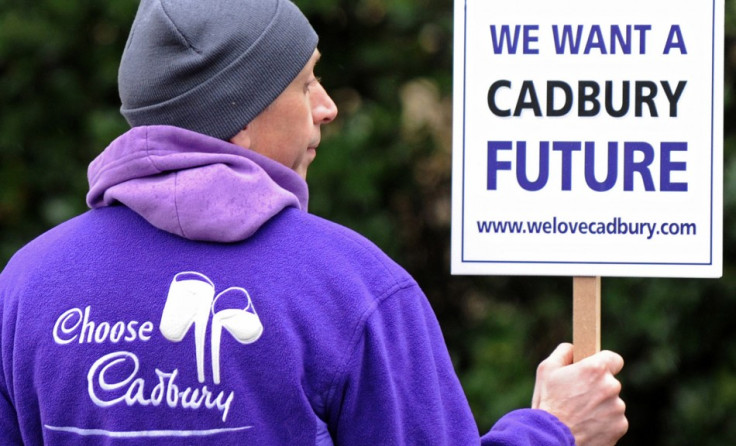 Kraft, the American owner of the Cadbury, has announced the sacking of 200 employees in its three plants, including the historic Bourneville, Birmingham. The job redundancies are believed to be a part of the U.S. giant's reorganisation and investment plans for its UK food production facilities.
Kraft took over Cadbury in 2010 for £12 billion and promised not to make any compulsory redundancies for the next two years. The company also promised to keep open Cadbury's Somerdale factory near Bristol, but it was closed weeks after the takeover.
However, Kraft maintained that the current redundancies are through voluntary job losses and the promise was "fully in force." Kraft said it would be bringing in investments of £50 million in new technologies to the production facilities in the UK.
"The ambition is for Bournville, Chirk and Marlbrook to remain at the centre of British food manufacturing and of the Kraft Foods network. We continue to invest in our people and facilities, so we can increase productivity and transform our business," Neil Chapman, Kraft's manufacturing director of UK chocolate, told The Telegraph.
Kraft is planning to bring in £6 million investment in the Sheffield plant where its famous biscuit brand, Oreo cookies would be manufactured. The company is planning to invest another £44 million in chocolate manufacturing.
"While we welcome the investment plans, we have great concern about the 200 job losses. We understand that these jobs will be lost through natural wastages, with no compulsory redundancies," the Telegraph quoted Jennie Formby, at the Unite union, as saying.
"Our view is that, if Kraft is investing £44m for the expansion of its UK factories, there should be no job losses and we will be strongly pressing for that outcome when we talk to management about this issue in the New Year," Formby added.