Kremlin puts former US ambassador to Russia Michael McFaul on sanctions list
Michael McFaul said on Facebook and Twiter posts that he has been banned from travelling to Russia.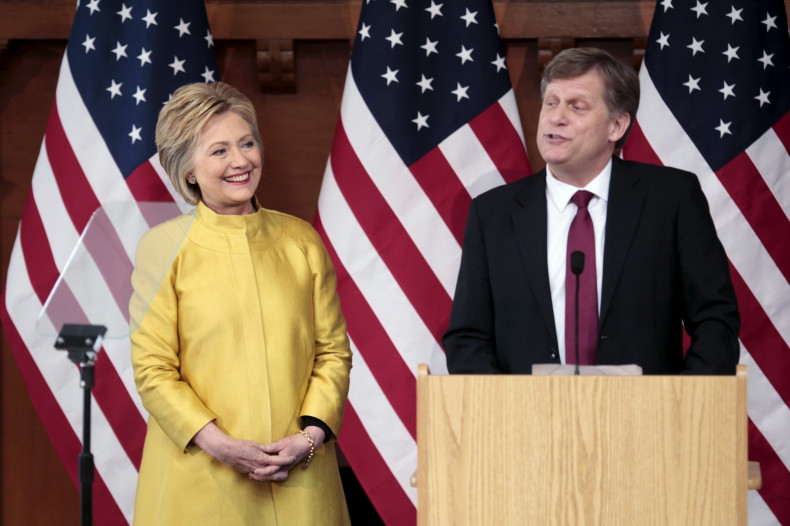 Former US ambassador to Russia, professor Michael McFaul, has been added to the Kremlin's sanctions list. He took to his social media accounts - Facebook and Twitter - to confirm that he is no longer allowed to travel to Russia, in what is believed to be a tit-for-tat response to the US banning visas for senior Russian officials.
He said the sanctions were due to his "close affiliation with [US President Barack] Obama". He added that Russia is a country where he has been "living in and travelling to" since 1983, and hoped the Kremlin does not place him on the sanctions list forever.
McFaul told the Associated Press that he had applied for a Russian visa to travel to Moscow in December. He was reportedly planning to do transition work for a Hillary Clinton presidency before she lost the race to Donald Trump on 9 November.
In a public post on Facebook he said: "Was told that I am on the Kremlin's sanctions list because of my close affiliation with Obama. I will take that as a compliment! The US sanctioned Russians close to Putin.
"To the best of my knowledge, George Kennan was the last US ambassador to USSR/Russia to be banned from travelling there. Good company! Hope that I am not on the Russia travel ban list forever. Since 1983, I've been living in and travelling to that country."
According to Russian news agency TASS, the country's foreign ministry confirmed the ban. It also quoted a source as saying that McFaul was not put on the blacklist because of his closeness to Obama, but "because of his active participation in wrecking bilateral relations and as a consistent lobbyist of the campaign of exerting pressure on Russia".
The source added that the ex-ambassador, who served in Moscow for two years from 2012, was put on the stop-list not now but more than two years ago when one of the first waves of sanctions lists was extended against US nationals. The sanctions reportedly "mirrored the unfriendly actions of the administration of Obama in respect of Russian nationals".
The US, along with the European Union, imposed sanctions on Russia in 2014 after it annexed the Crimean peninsula from Ukraine. Besides sanctions, the assets of Russian nationals in Washington were also frozen.
McFaul, who now works at Stanford University, said he was "extremely disappointed" to have been put on sanctions list. He said he has travelled to Russia hundreds of times and has spent most of his career studying Russia.
"It's a jarring, very disappointing thing to confirm," McFaul said. He added that he was not opposed to the mutual lifting of bans "under the right conditions".