The UN warns food supplies are running out in Aleppo ahead of a 'killer' winter
The besieged eastern city of Aleppo last received humanitarian supplies at the beginning of July.
The United Nations issued a dire warning about the threat of mass hunger in the besieged area of eastern Aleppo amid food rations running low.
Speaking to reporters in Geneva, the UN humanitarian envoy for Syria said the combination of scarce food supply as winter approaches could be "a real killer" for a quarter of a million people trapped there.
"The fifth war winter is starting in Syria. There is no doubt it will be the worst in this cruel war, and I fear it will be a real killer in too many places," said Jan Egeland, special adviser to the UN special envoy for Syria.
Egeland said that the last time eastern Aleppo received humanitarian supplies was the beginning of July, before the last rebel-held supply road was cut off, and warned that the last food rations are being distributed now. The five-year long civil war has affected food prices and supplies all over Syria, but in the besieged city of Aleppo the situation in particularly critical. Humanitarian convoys, Egeland explained, have been blocked physically or administratively from reaching civilians, or they cannot depart because of crossfire or insecurity. "There will not be more to distribute next week," he said.
Russian Defence Ministry spokesman major general Igor Konashenkov said they received a UN request for a new humanitarian break, but he criticised the organisation for not delivering aid during the 10-hour ceasefire unilaterally upheld on 4 November. "The humanitarian pauses are undoubtedly needed," Konashenkov said. "But we believe that simply extending their duration without offering real assistance to civilians, and allow the terrorists to restore their capabilities, would be unproductive and defy common sense."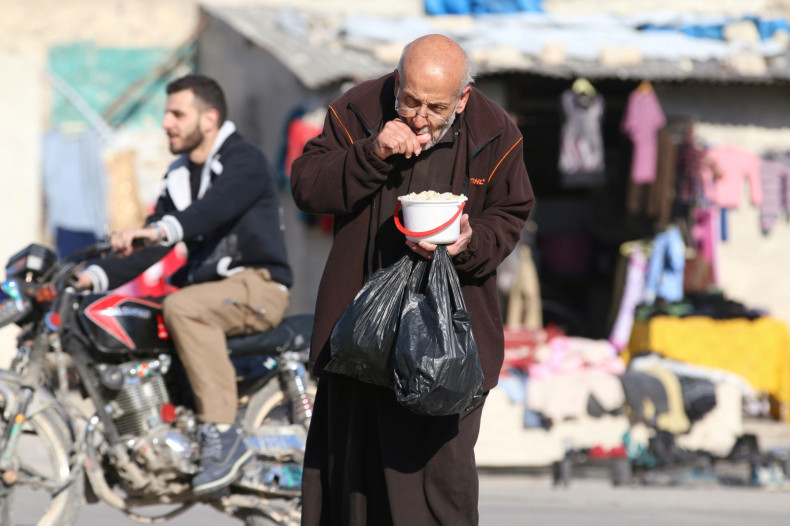 The UN said they did not receive the necessary security guarantees to deliver aid during the humanitarian break as it was not coordinated with humanitarian agencies. It planned a new initiative involving distribution of medical supplies, medical evacuations, delivery of emergency supply and the dispatch of more personnel to provide medical relief.
Egeland said the initiative was presented to the negotiating parties, including Russia, the Syrian Government and the armed opposition groups. "I do not think anybody wants a quarter of a million people to be starving in east Aleppo," he said, adding "I have not seen a place where there has been so much politicisation, manipulation of aid, as we have seen in Syria in recent months. It has to stop."
Russia imposed a 10-hour ceasefire to give militants and civilians the opportunity to flee Aleppo, but they refused to leave as they do not trust the Russian and Syrian forces. During the 4 November ceasefire, rebels targeted one of the checkpoints, injuring two Russian servicemen.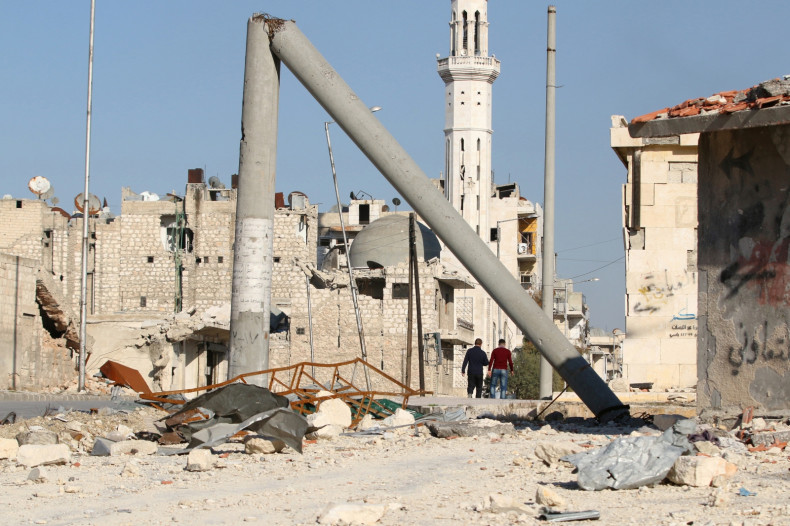 Moscow also claims no air strikes have hit Aleppo since 18 October, but in the zones surrounding Aleppo and in rebel-held areas near Damascus the bombing has continued, causing civilian casualties including children.
In an interview with Russian news agency Interfax on 10 November, Russia's Deputy Foreign Minister Sergei Ryabkov expressed dismay at the criticism against Russia. "The degree of these people's capriciousness is amazing, there is no pleasing them" Ryabkov said. "No matter what we do, it's all bad. If we carry out strikes it's bad; if we don't it's bad. If we open humanitarian corridors it's also bad."
Bulletins from the Russian Ministry of Defence record a daily provision of humanitarian supplies to the Syrian population. Between 8-10 November alone, the ministry claims to have delivered almost 16 tons of humanitarian aid in various government-controlled areas, including parts of Aleppo.