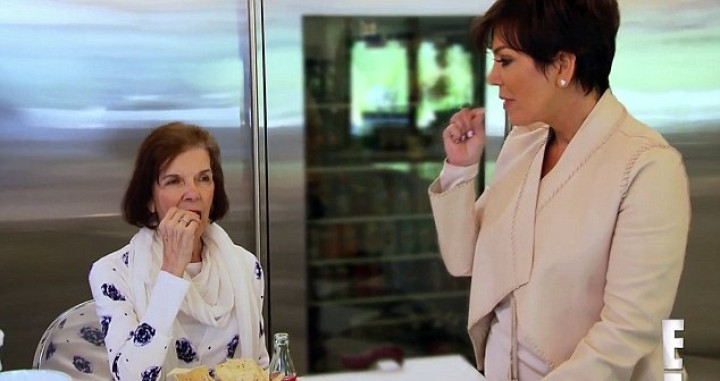 Kris Jenner has been spending some quality time with her mother Mary Jo.
And while most people join their elderly parents for afternoon tea, the reality TV star chose instead to partake in some medical marijuana.
The 58-year-old \'momager\' is seen getting high on marijuana infused gummy bears taken by her mother for pain relief from severe back pain.
Jenner didn\'t appear to need much persuading when her 70-year-old mother suggested she join her in the illicit sweet treat.
The great grandmother said: \"I think you should do it with me. It is not a bad thing, they have obviously made it medicinally for people with AIDS and cancer and it\'s a good thing.\'
Willing to give it a try Jenner replied: \"I\'m not against anybody getting some pain relief from medical marijuana, that\'s the whole point here. So if it helps my neck and she\'s asking me to do it with her, I\'m here to support and I\'ll do it this one time. I never thought in a million years I\'d be doing this with MJ.\'
\"I don\'t like to drink alone so I\'m sure you don\'t like doing this alone,\" she added.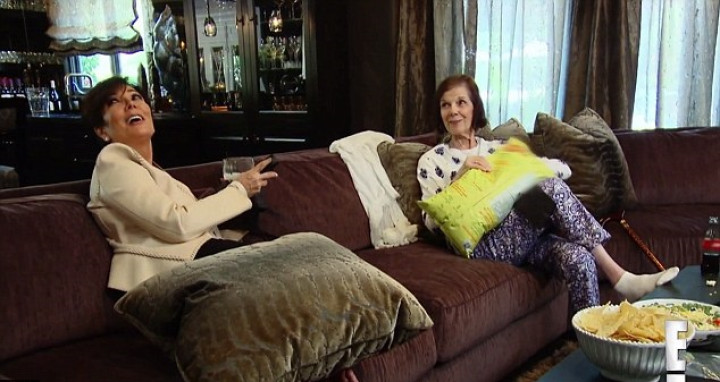 It wasn\'t long before the mother and daughter were feeling the effects of the drug infused sweets, giggling uncontrollably and looking for snacks following a bout of the munchies.
And when Kris\'s estranged husband Bruce Jenner walked in on the pair, the TV mum attempted to explain herself saying: \"We thought it be a good idea for MJ to try out some MJ, you know what I\'m saying? You know what marijuana is?\"
Bruce was less than impressed by their behaviour.
The former Olympian replied sternly: \"Yes, I do, and I won\'t have it in this house. I want that s**t out of the house.\"
Explaining the reason for his strong reaction he said: \"I hate drugs and for Kris and her mom to be treating this like a big joke really, really upsets me.\"
Keeping Up With The Kardashians airs on E! on Sunday (10 August) .