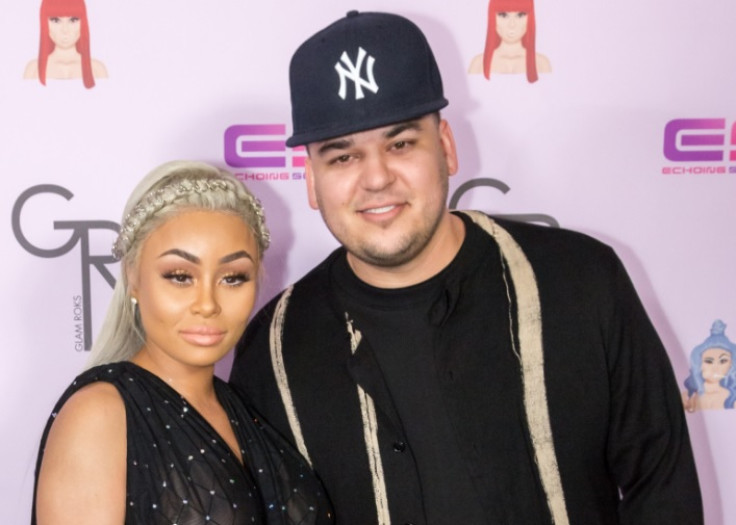 The alleged breakup between Rob Kardashian and Blac Chyna has raised questions about their baby daughter Dream Kardashian's custody. While the new father is struggling with his personal life, his mother Kris Jenner is reportedly leaving no stone unturned to bring happiness to her son.
If reports are to be believed, the momager is planning to fight for full custody of Rob's four-month old daughter if there is disagreement between the alleged estranged couple. "If Rob and Chyna can't come to an understanding on a fair custody arrangement for Dream, Kris will fight tooth and nail for Rob to get full custody," a source told Hollywood Life.
The 29-year-old Arthur George socks designer, who battled weight gain and remained a recluse before meeting Chyna, was overwhelmed after the arrival of daughter Dream in November 2016. And now his 61-year-old mother will do everything to keep his happiness intact. "Dream has brought so much love, joy and happiness into Rob's life, and there's no way Kris is going to let Chyna take that away from him," the source added.
On-again, off-again couple engaged in January 2016, but trouble was looming large over their love paradise. But things went worse after the father-of-one suffered diabetic related complications during Christmas 2016 after their massive fight and break up. They soon reconciled during New Year but apparently split again after few weeks.
And, after the separation for Rob, Dream is the only joy in the world and the website source claims that Jenner will help him in getting what he wants.
"Dream is a godsend to him. She's the first thing he thinks of when he wake up and the last thing on his mind when he goes to sleep. Just like Robert Kardashian Sr., Rob Jr. is an amazing father, and Kris will make damn sure that Chyna doesn't try to deprive him of seeing his daughter."