Game Of Thrones season 7: Will Jon Snow and Daenerys fight White Walkers together?
The King of the North is well aware of the White Walkers terror but for others they are still a myth.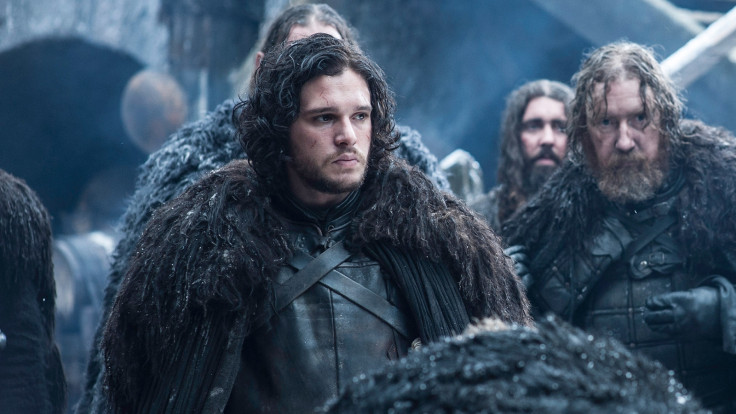 Game Of Thrones season 7 will be the beginning of the end of an epic saga that has hooked fans to HBO for years. Apart from the war for the iron thrones, a major threat is looming over the realm —the White Walkers — and as of now only Jon Snow is serious about the danger the undeads may bring. But it appears Daenerys Targaryen will also join him soon.
Liam Cunningham, who plays Ser Davos Seaworth in the HBO fantasy blockbuster, has teased the plot for the remaining two seasons and revealed that after the war for the throne, a few characters will join forces to take on the danger that is looming large in the North. "The progress of the show with the White Walkers and all that stuff, it's pretty obvious nobody's going to be able to take this force on their own," he told IGN.
"So when we've had all these, for all these seasons, disparate stories come from disparate ends of Westeros, it has been — and it's been signalled from the end of last season — that there's a lot of people and situations going to be coming together," he added. His remarks have sparked rumours of a major Jon Snow and Daenerys meeting that will shape the future of the realm.
With the end of season 6, the Mother of the Dragons was shown sailing towards Westeros with her fleet to reclaim the thrones that was once ruled by her father King Aerys II Targaryen. The former Lord Commander of the Night's Watch is now crowned the King of the North. It remains to be seen how and when they will meet. The White Walkers are still a myth for almost all leaders and to prove their existence, Kit Harington's character will have to take extreme steps.
Previously, a set of leaked images revealed the most anticipated meeting between Dany and Jon escorted by Davos and Tyrion Lannister. Rumour mills are abuzz that the king and queen will form a deadly alliance to fight the White Walkers who are growing stronger with the prolonged winter that has set in the North.
Meanwhile, the Irish actor has expressed his excitement about the upcoming season and said: "It was kind of interesting to meet some people who I normally only meet on a red carpet. Who that is and when that happens remains to be seen."
Game Of Thrones season 7 will premiere in summer this year on HBO.
© Copyright IBTimes 2023. All rights reserved.