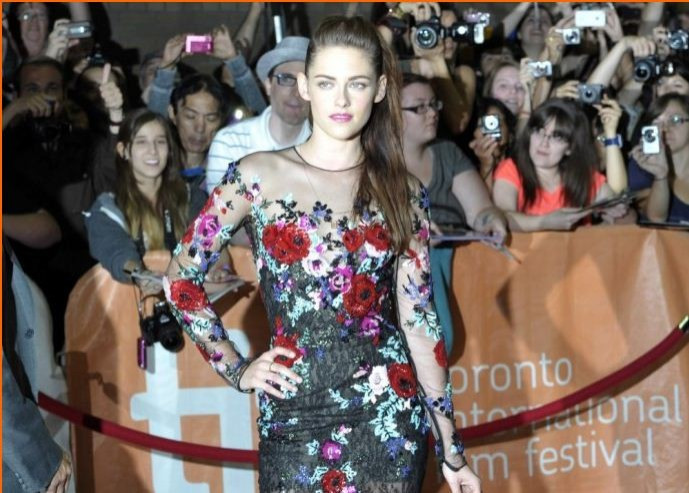 Kristen Stewart, who is recovering from all the negative publicity generated by news of her cheating on long-time boyfriend Robert Pattinson, admits she needs a good rapport with a film's director in order to deliver a good performance.
"I rely really heavily on the director/actor relationship," the 22-year-old star of the Twilight series of films explained, adding, "If you don't have a good relationship with an actor you rely on the director. If you don't have a good relationship with a director, you rely on your actor. I try not to fixate on it because if one little thing is wrong I am like, 'Leeeeeave the set!' But that will ruin everything."
Unfortunately for Stewart, these may not be the wisest of quotes to give. She was caught cheating on Pattinson with the director of one of her more recent films - Snow White and the Huntsman. Nevertheless, Stewart remains one of Hollywood's biggest celebrities, on the back of a successful run as Bella Swan in the Twilight series of films. However, she insists her success has come at a price - fans' obsession.
"... nowadays it's harder because everyone is on Facebook and everyone knows where you are all the time, and everyone's twittering. Like I'm going to die because somebody is going to say where I am and somebody is going to kill me," she said. "Someone's going to Twitter my location and then it's going to be like, boom. So, I actually think too much of anything can be scary, but at the same time it's also an opportunity. I mean mass communication is a good thing. It's actually a really great thing, it's just scary."
Pattinson on Cullen
Meanwhile, Pattinson, who was recently found getting very comfortable with an unidentified blonde woman in New York, spoke on his character from the Twilight series - Edward Cullen - and his evolution through the saga.
"He is a lot more relaxed from after the first part of Breaking Dawn, but I think it kind of throws them again off balance when as soon as Bella becomes a vampire, (laughs) it's all totally new again, he said, "So he never understood it before, and then she becomes the same as him and yet he still doesn't understand her at all, like she's stronger than him and completely unpredictable. She's a heightened version of what she was before. And so he's trying to figure that one out, but it makes him younger again, like he's excited by his life and the last part."
The Twilight series is based on the best-selling novels of Stephenie Meyer and the final installment of the film, Twilight Saga: Breaking Dawn Part 2, is set for worldwide release on 16 November.