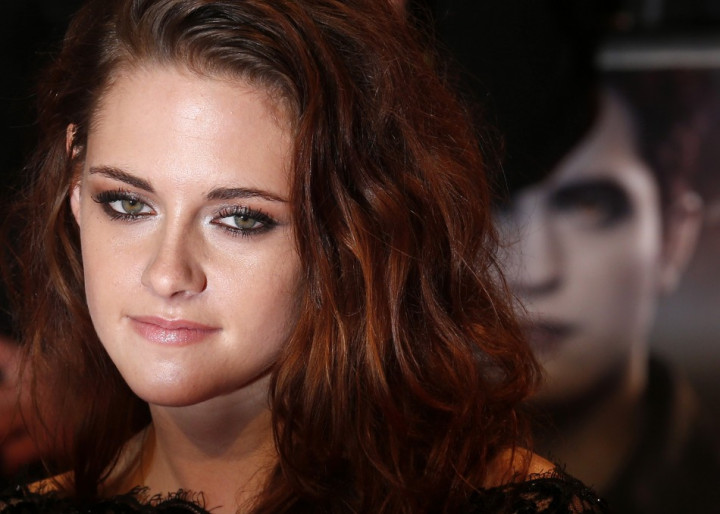 Kristen Stewart is reportedly having trouble dealing with the break-up of her relationship with former boyfriend Robert Pattinson. The 23-year-old actress has told sources she feels she has "lost her best friend".
Pattinson and Stewart, who rose to fame on the back of lead roles in the Twilight series of vampire-themed fantasy fiction films, split after the former's 27th birthday, in May.
"Kristen has been just laying low, hanging out with her closest friends and trying to stay out of the spotlight as much as possible," an insider explained to Hollywood Life, "She misses her best friend. It's like a part of her has died and she is still going through the grieving process."
According to Star magazine, the Catch That Kid star has been out of control and partying every night.
"Kristen has gone off the rails. Rob isn't responding to any of her messages," a source said, "She is partying like crazy. She is binge drinking and chain-smoking. She gets out of control and then starts texting Rob."
There are conflicting views though, with GossipCop, a website that claims to police the gossip industry, branding the reports as "ridiculous". They add the Snow White and the Huntsman star is "too busy lining up acting jobs while being stalked".
Stewart Poses with Fan at Max Thieriot's Wedding
Meanwhile, Stewart who attended actor Max Thieriot's wedding last week, posed with a fan at the event. The fan then posted on Twitter, praising the actress' dancing skills.
"OMGEEEE DEAR KRISTEN, thank you so much for last night I had so much fun with you. from dancing to teaching us dance moves with John talking to you was amazing and you are the sweetest person," the unidentified fan (@mrs_kelsey_bieber) wrote, "thank you for the pictures and everything you did with and for us it means the world to me. I am still just so shocked that you hung out with us, you are beautiful, sweet, skinny like crazy, and a very good role model and I look up to you 100% of the time."
"I am so sorry if you saw us staring at you it's just we are huge fans and you are amazingly beautiful in every way. tell John I said hi. I miss you hopefully I see you soon. love you. Shes my brothers best friend I just met her. she's the sweetest person and she's absolutely beautiful and an amazing dancer," she added.