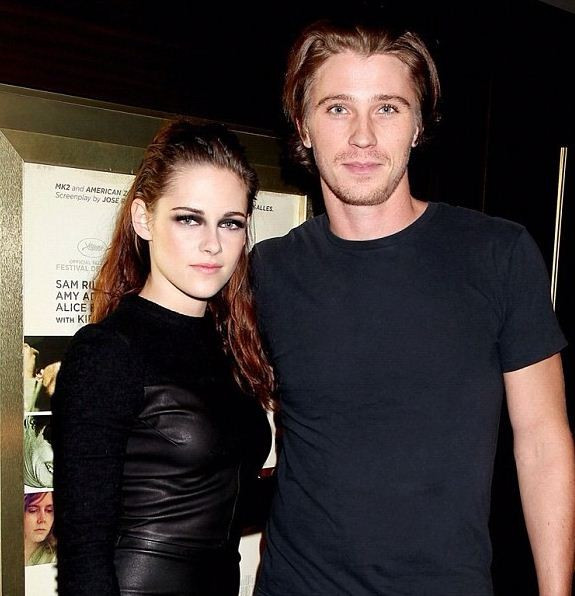 Kristen Stewart opted for the sexy punk look at the screening of her film On the Road, at the Dolby 88 Screening Room in New York City. The 22 year old wore an A.L.C. black dress and teamed it with Barbara Bui heels. She went for dark eye make-up and black nail paint. Stewart was joined by the film's director, Walter Salles, co-star Garrett Hedlund and IFC Entertainment president Jonathan Sehring.
The actress, who is back with boyfriend and Twilight co-star Robert Pattinson, had to do some rather risqué scenes for the film - lying nude on a bed in one shot and spending time, topless, sitting between Hedlund and another co-star, Sam Riley. Pattinson was present during some of the scenes and Hedlund admitted he was very supportive of Stewart.
"Rob is fantastic," Garrett told E! Online, "He definitely was around a lot when we were filming and [costar] Sam Riley's wife was around, too. We'd all go hang out after the day of shooting and then we'd go off and shoot the next day. It's a weird job that we do, isn't it?"
As for Stewart herself, she dismissed all concerns over the level of nudity required.
"You can do no wrong with [director Walter Salles]," the actress told MTV, shortly after the film was screened at the Toronto International Film Festival, "He puts so much inside of you. In the four-week rehearsal process, it was okay to ask any question, to bring up any story, to really over-analyse everything and intellectualise everything."
"Once we got on set, it was so about just breathing and letting it happen. He put so much trust in us, so it was like, "Okay, so I have to take my clothes off?" It's so not a big [deal]," she added.
The movie is based on American author Jack Kerouac's classic novel of the same name and is about the years the author spent travelling across the United States with his friend Neal Cassady, and the people they met at that time. Stewart plays Marylou, the 16-year-old wife of Cassady.
The film, which also stars Amy Adams, Viggo Mortensen, and Elisabeth Moss, will hit theaters in limited release on 21 December.