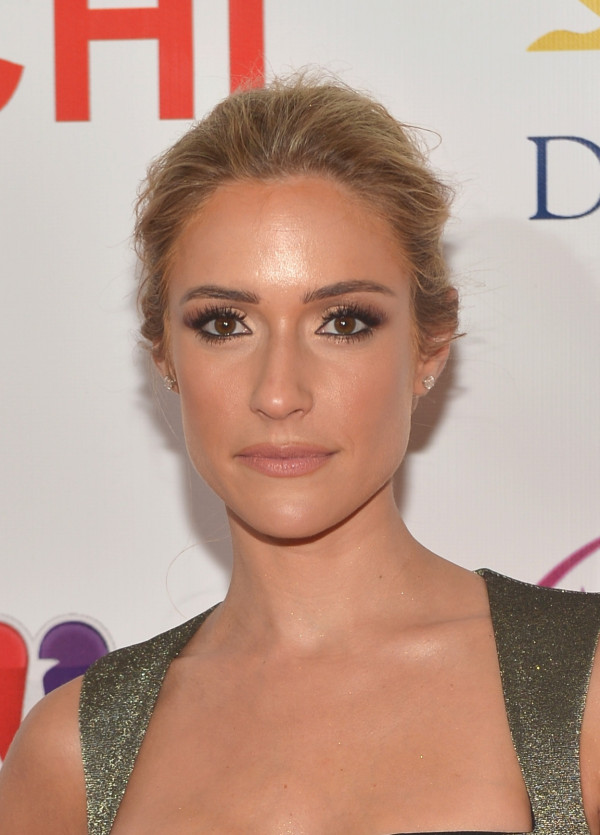 Kristin Cavallari has paid tribute to her older brother Michael Cavallari, who has been found dead two weeks after going missing. The former Hills star also released a statement thanking the public for their support both during the search for Michael and upon the news of his death, asking for privacy as the family mourns their loss.
Michael, 30, had been missing for two weeks when the authorities found his body in a desert in southern Utah on 10 December at approximately 10.30am. In a post shared on Instagram, Kristin told her followers: "My heart is in a million pieces. Mikey, I could always count on you to make me laugh. You had such a good heart and will be forever missed. I'm at a loss for words but I know u are in a better place and finally at peace. I love u so much RIP."
Alongside a photo of them as children posted after her sibling was reported missing, Kristin, 28, wrote: "I appreciate all the concern, thoughts, and prayers that have been extended to me and my family. We remain hopeful and I will share any news that we receive. I have such gratitude for all those that have shared their support."
The reality star added in a statement released to E! News: "We want to thank everyone for their love, support and prayers during this very difficult time. We have just been informed by the authorities my brother's body has been found. This is a very painful time and we are still processing it all. We kindly ask everyone to please respect our privacy during our time of grieving."
Details released by the Grand County Sheriff's Office confirm that search crews found Michael's body in the Salt Wash area, where the terrain was "steep and very rocky". The discovery of the body came after Michael's 2014 Honda Civic was found abandoned on 27 November near Floy Wash Road in Grand County, but the driver was not present and Michael's whereabouts was unknown.
Authorities later found that the vehicle had been registered to a driver in San Clemente, California, while receipts from credit card transactions led them to a convenience store in Monticello, Utah. Police were able to identify Michael as the driver of the vehicle after reviewing CCTV footage from the convenience store. Various reports claim Michael had been on a road trip before he was reported missing although, this is yet to be confirmed.
Little is known about Michael but multiple sources say the siblings had maintained a close relationship. Kristin, who found fame on MTV reality TV series The Hills, is mother to sons Camden and Jaxon, and gave birth to daughter Saylor in November 2015. The fashion designer is married to Chicago Bears player Jay Cutler, whom she tied the knot with in 2013.