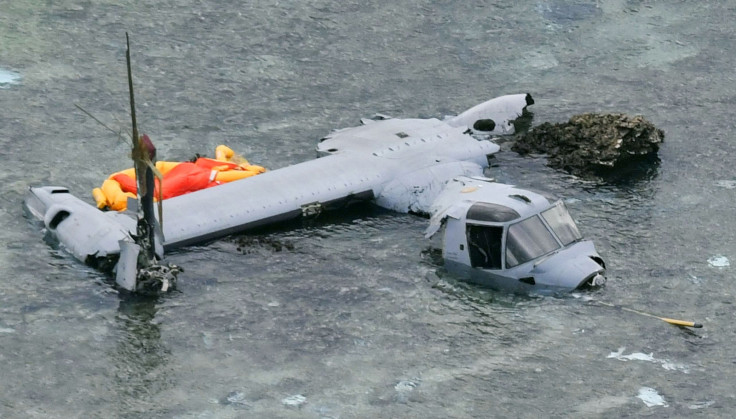 Japan has called on the US to ground its tilt-rotor MV-22 Osprey aircraft after a crash off the coast of the Japanese island of Okinawa. The incident left five crew members injured.
The US Marine Corp Osprey "landed in shallow water off the coastline", the US Department of Defense said in a statement. It is reported to be the first accident involving an Osprey aircraft in Japan, but it marked the second crash of a Marine aircraft in the region in less than one week.
On 7 December, a US Marine Corps F/A-18C Hornet went down in waters some 250 km southeast of Iwakuni, Japan, killing the 32-year-old pilot, Captain Jake Frederick.
In the latest accident, Reuters reported that Japan's state broadcaster NHK aired pictures from the site of a crashed Osprey, which showed the aircraft had broken into at least three pieces in waters close to the coast.
Japanese Prime Minster Shinzo Abe described the crash as "regrettable". The US military said it was still investigating the cause of the crash.
"[There] is obviously an important military capability that the Osprey provides. It contributes to the security of Japan and the region. We will absolutely get to the bottom of the cause of it and ensure we learn from it so it doesn't happen again. That's what we do," Navy Captain Jeff Davis said.
A US Marine Corps spokesman in Okinawa said: "No flights in Japan are planned today."
The Osprey, which has both vertical takeoff and landing capabilities, is designed to take off like a helicopter and rotate its propellers to fly like a plane. It has reportedly suffered a series of accidents in other parts of the world before the crash in Okinawa.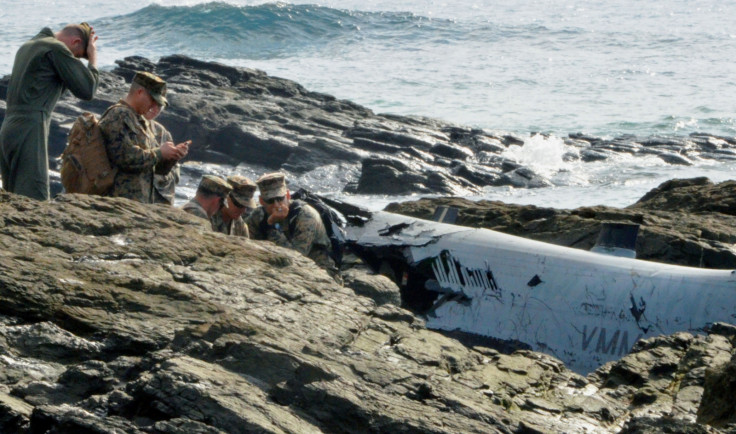 An F/A-18C aircraft crashed in California in October, while two F/A-18s went down, again in California, in November.
The recent crash is reported to have set the stage for local groups in Japan to protest even more against American troops stationed in Okinawa. It is reported that the residents could claim that US aircraft are prone to crashes posing a threat to people living there.
The US has occupied Okinawa since 1972 and hosts close to 50,000 military personnel there. Some of the Americans have got into trouble with criminal charges slapped against them by the Japanese government for alleged rape and murder, including the murder of a 20-year-old Japanese woman by a US civilian working for the military there.