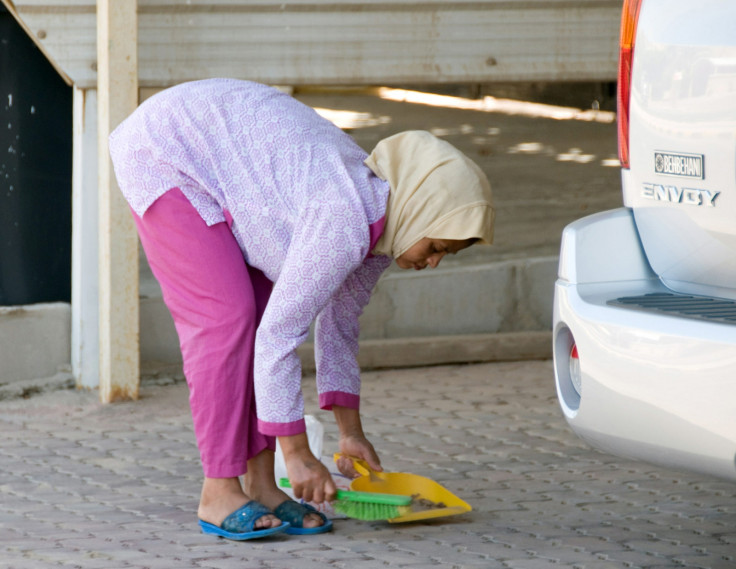 Oil-rich Kuwait has become the first Gulf nation to set a minimum wage for the thousands of domestic workers employed in the country. Interior minister Sheikh Mohammad Khaled Al-Sabah announced on Thursday (15 July), that a minimum wage of 60 dinars (£149.04, €179.81, $200) a month, would be given to maids.
Domestic workers will now be entitled to weekly off, 30 days of annual paid leave, a 12-hour work day with rest, and an end-of-service benefit of one month a year at the end of contract, according to AFP. However, it is unclear from when will the minimum wage law for the maids would be implemented.
Human Rights Watch (HRW) and other rights groups have welcomed the decision and have urged other Gulf countries to follow suit and tackle the widespread abuse of domestic workers. The report further states that around 600,000 maids in Kuwait are among the 2.4 million workers employed across the Gulf, who are not covered under ordinary labour legislations.
Earlier in the year, the US State Department had promoted Kuwait to tier 2 from tier 3 in its 2016 Trafficking in Persons report because of its improvement in treatment of migrant workers.
The report places five other Gulf Arab states including Bahrain, Kuwait, Oman, Qatar, Saudi Arabia and United Arab Emirates at the same level.
Meanwhile, HRW is shifting its focus on neighbouring Oman as it has received repeated complaints of domestic maids being exploited in the country. According to reports, on 13 July, the watchdog urged the country to reform its labour law and provide equal rights to domestic maids as well.