Kuwait: Parliament approves law regulating online media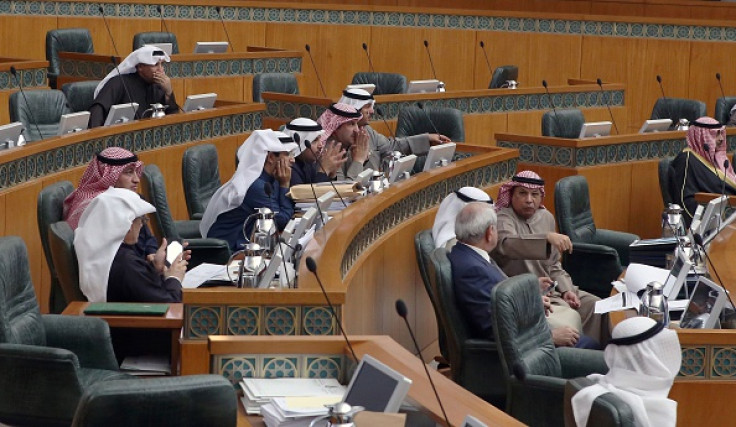 Kuwait's parliament has passed a bill to regulate all web-based "professional" media. The move came a day after a controversial cybercrimes law that restricts people's freedom of expression came into effect, according to human rights groups.
Under the new law, all forms of internet-based news services, bulletins, publications, newspapers and television stations' websites are subject to scrutiny. The law, however, does not apply to personal blogs.
On 11 January, the parliament gave its nod to the new set of provisions under which people now face up to 10 years in jail for expressing their opinions over the internet. Criticism of the emir is already illegal in Kuwait, punishable with a jail term of up to five years.
Under the new law, all web-based publications will need a government licence, failing which they could face jail terms. Other sections of the law criminalise criticism of the government, religious figureheads or foreign leaders.
"I believe that the government wants to use this law like the others to curb freedoms," said MP Jamal al-Omar, one of only four lawmakers who voted against the legislation, compared to 37 who voted for it. He said the law breaches the Gulf state's constitution.
Kuwaiti media laws criminalise a range of online expression — in particular, criticism of the government, religious figureheads or foreign leaders. Dozens of people in Kuwait have already been arrested and prosecuted under other laws for comments on social media sites including Twitter.
In 2013, activist Ayyad al-Harbi was handed a two-year jail sentence for tweets deemed offensive to the emir. The same year, Abdullah Fairouz, a human rights defender and political activist, was sentenced to five years in jail because he posted tweets saying those who lived in royal palaces should not be immune from prosecution and also for allegedly insulting the judiciary.
Human rights group Amnesty International said the new legislation deeply conflicts international law, which requires the definition of crimes to be clear and precise. "It flies in the face of the UN Human Rights Council's 2014 resolution on the promotion, protection and enjoyment of human rights on the internet, which called upon states to ensure that they address security concerns on the internet in accordance with their international human rights obligations, including the protection of freedom of expression."
Article 6 of the existing Printing and Publishing Law of 2006 also prohibits internet-based statements that criticise the judicial system or harm Kuwait's relations with other states, without exceptions for disclosures in public interest.
Unlike other Gulf states, the court system in Kuwait is secular as it does not have Sharia courts.
© Copyright IBTimes 2023. All rights reserved.