Did Kylie Jenner get butt injections? Twitter reacts as reality star shares revealing selfie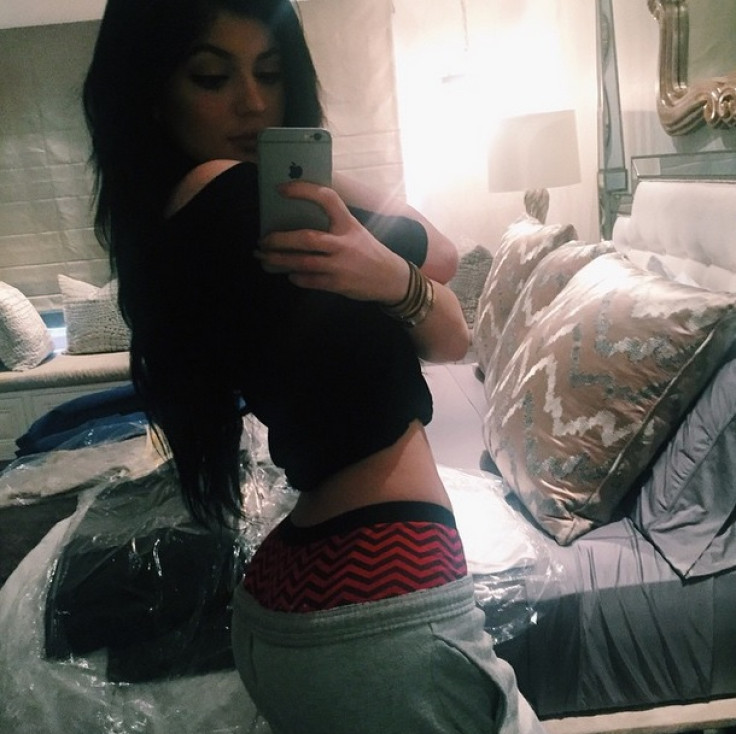 First it was her suspiciously plump lips, then her pierced nipple, and now Kylie Jenner's bootylicous bottom has got everyone talking.
The 17-year-old reality star almost broke the internet when she shared of a revealing selfie showing off her derriere. Although she poked out her behind for the shot, there was no denying that it appeared larger than usual.
She captioned the bedroom image: "Staying comfortable in my @meundies Time to jump in bed after this long week. (sic)"
While some fans jumped on social media to compliment her curves, others accused her of going under the knife in her bid to become the "new Kim Kardashian".
Although Jenner only gave Instagram followers a glimpse of her underwear in the provocative, she seemed to have adapted a similar stance to her older sister's famous swimsuit belfie with the over the shoulder pose.
Kardashian, Coco Austin, Nicki Minaj and Iggy Azalea have previously hit back at claims that they have cosmetic surgery to thank for their bootylicious curves.
This is not the first time the teenager has been accused of having plastic surgery. Rumours that the Keeping up with the Kardashians star had a lip augmentation have been circulating for months.
"How long are we gonna talk about this lip thing lmao," she wrote during a twitter rant.
"Let's get a our lives together guys and talk about some important sh*t. Just talk about something new at least. I'm bored."
Jailbait
Jenner's alleged romance with rapper Tyga, who is eight years older than her, has also been dominating headlines.
While she has not commented on the nature of their relationship, the Young Money rapper, whose real name is Michael Nguyen-Stevenson, blamed "Black Culture" for reports that they are more than friends.
"I'm not dating Kylie, I just want to get that out of the way," the Rack City hit maker said during an appearance on Power 105.1's Breakfast Club.
"I want to be clear to everybody that I didn't leave my family to be with Kylie. That's ridiculous. It's crazy. I've been knowing her and her family a long time."
He continued: "In black culture, if you hang around somebody you smashing them but white culture is different. They're really friends... like yo. 'this is my friend'. Its genuine' its different. How we think is a little different, out mentality.
"For me, I say I'm friends with her and I'm friends with her sister, they're hoes or we smashing them. It's like were really friends. I respect her mom and family."
© Copyright IBTimes 2023. All rights reserved.