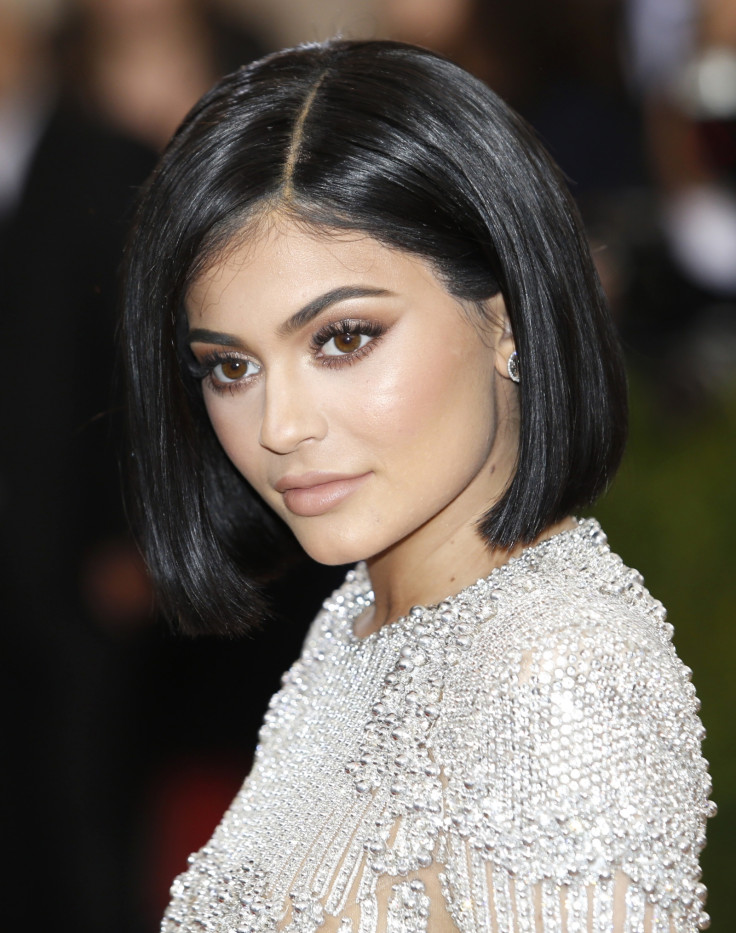 The youngest of the Kardashian-Jenner siblings – Kylie – is no stranger to posing for the camera in bold and glamorous outfits. But her recent image from a nude shoot is way too brazen even by the Keeping Up With The Kardashian star's standards.
Flaunting her curves in a topless shot, the 19-year-old reality star shared a black and white image on Instagram that showed her smoldering into the lenses. Despite its low-definition quality, the picture goes on to justify Kylie's sultry looks, especially the deep-smoky eyes.
With her head turned to one side, the lip-kit maven poses against some cushions in the picture as her hands are wrapped around in a way to cover her modesty. However, Kylie treats her fans to something more than just the sultry style – a brand new pixie haircut.
In the first glance, the teenager appears almost unrecognizable as she channels a Kris Jenner-like style with her raven hair cropped short. She refrains from revealing much in the caption either – and simply adds some heart emoticons.
The past month has been quite eventful for the younger sister of Kim Kardashian, who recently unveiled the trailer of her upcoming reality show – Life of Kylie. One might think it's easy for her to deal with limelight and constant attention, but the KUWTK star reveals a different side to the story.
"When you grow up on camera, everybody feels like they know you, but they don't. I feel like a lot of people have misconceptions of who I am," the cosmetic mogul says in the trailer for her E! reality show.
She reveals, "There's two sides of me. There's an image that I feel constantly pressured to keep up with, and who I really am around my friends. This show is a gift for my fans."
"Nobody has a perfect life," Kylie adds, before concluding in the promo clip, "But I'm not totally innocent because I am keeping up this lifestyle. I can't do it forever. This isn't Keeping Up With the Kardashians. This is like a therapy session."
Life of Kylie, which will have the teenager and her mother Kris serving as the executive producer, is scheduled to premiere on 6 July.