Although it was Duchess of Cambridge's sister Pippa Middleton's big day, the wedding chatter was mostly about Meghan Markle and why she was a no-show at the church ceremony on Saturday (20 May).
After keeping the eager eyes waiting forever, the Suits actress finally attended the newlyweds' reception with her beau Prince Harry reception later on Saturday evening.
As royal enthusiasts wonder what made Markle skip the much-awaited church wedding, sources claim that was the focus of the royal couple - to remain as undercover as possible.
"Right now Harry and Meghan are leaning towards not wanting to attract extra attention, especially on a day that's not about them," an insider shared with E! News prior to the society event of the year. "It takes the pressure off."
Aside Markle, Pippa's wedding with hedge fund manager James Matthews was graced by a slew of VVIP guests. From elder sister Kate Middleton, her husband Prince William and young star-attractions – Prince George and Princess Charlotte – to reality star Spencer Matthews, Englebury's St Mark's Church welcomed several royal members and socialites this Saturday.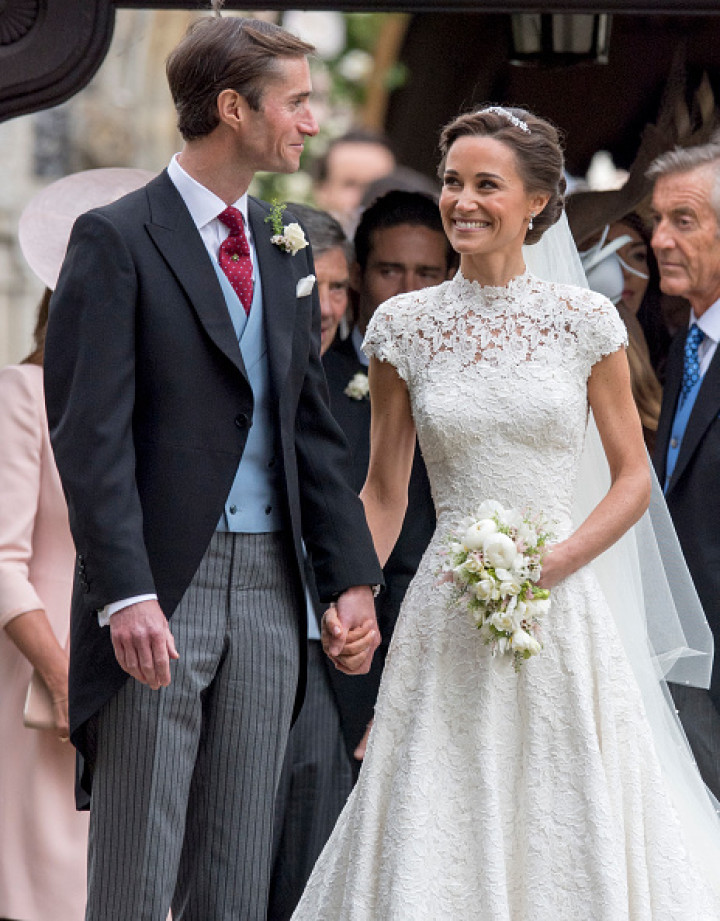 But, Markle was said to be present for the black-tie reception at Carole and Michael Middleton's residence in Bucklebury. Joining the high-profile couple were about 300 other guests, who raised a toast to the newlyweds in a spectacular glass greenhouse built specially for the reception on the 18-acre Middleton property.
Unlike the wedding pictures that flooded the internet, glimpses from the intimate reception are yet to surface.
Meanwhile, Pippa's wedding adds to Harry and Markle's rare appearances as a couple since the Kensington Palace acknowledged the romance in November last year.
Earlier the 35-year-old actress was spotted at a polo match, where she was seen cheering for her boyfriend from the stands. And prior to that, the lovebirds flaunted their romance at a Jamaican wedding ceremony of Tom Inskip and Lara Hughes-Young.
With Markle's inclusion in the latest family event, it's being speculated that she and Harry might soon be headed for a wedding of their own. "Harry is truly in love. They're very serious," a source said earlier.