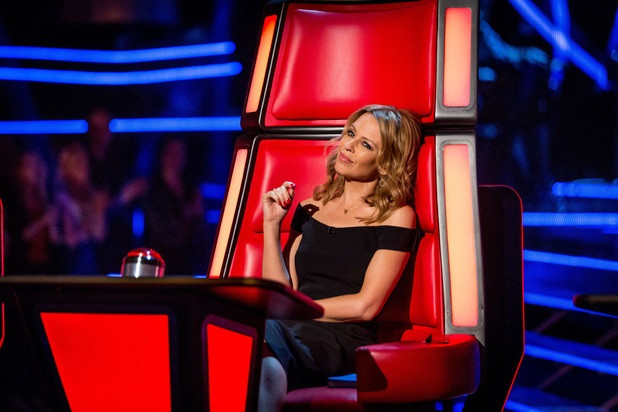 With two new judges and a string of hopeful singers, the new series of The Voice well and truly smashed it.
Kylie Minogue brought the sex factor to the show, while Kaiser Chiefs singer Ricky Wilson gave it an instant air of credibility.
The two new additions fitted in with long standing judges Will.i.am and Tom Jones with such ease, that the memory of Jessie J and Danny O'Donoghue is but a distant one.
All eyes were on the pop Princess, whose involvement in the show had been questioned in some quarters. But she had us captivated from the off, whether she was bouncing along to an inspired mash up of I Predict A Riot and Can't Get You Out of My Head, dancing helplessly in her oversized chair, for which she needed a step, or displaying her competitive streak in a stand-off with Jones as she silenced the Welsh singer to make a stake for her act. In a slinky black dress, the mini Minogue oozed her trademark charisma.
And the show kicked off well for Kylie, with the first singer, insurance manager Lee Glassom, opening the show with a sultry rendition of her own track Can't Get You Out Of My Head.
"Your voice is arresting. Other worldly. Kind of mysterious and its got that thing we're looking for."
With Lee falling for her charms she declared: "I got one! First cab off the rank. I got one on my team so I feel like I'm out of the stalls. I'm so happy to have Lee," she said.
And when she flirted with The Streets singer Leo, who was making a second bid for pop stardom, he perhaps got more than he bargained for.
Hiding behind her chair in an effort to compose herself, Miss Minogue was almost breathless in her excitement at her find.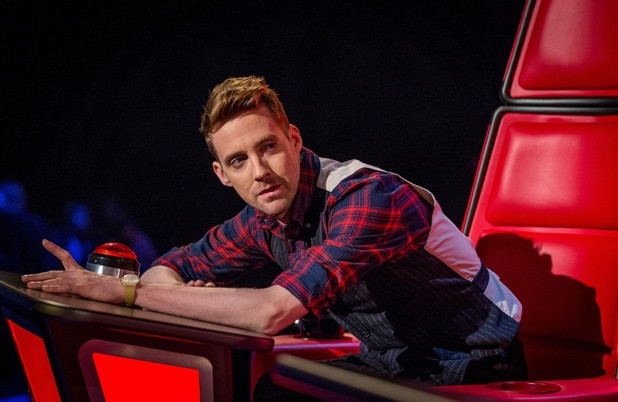 "It's a bonus that this is the package," she said "Shut up Minogue," she reprimanded herself. "You sound amazing. You dazzled me with the voice alone and then the rest. We could be good together. It could be interesting that's all I'm saying."
With memories of Charlene from Neighbours clearly fresh in his mind, a blushing Leo replied: "Tom you're a legend, but you've got to excuse me because I've fancied Charlene since I was nine."
Kylie's natural charisma and charm is so irresistible it's a wonder how anyone could have turned down an invitation to be mentored by the diminutive pop star, but she did lose out to the uber cool Wilson, whose passion for the music overrided everything.
Describing harpist Anna McLuckie's performance, Wilson said: "I was transfixed, I think you can bring beauty to anything. People would forget the original and would be taken away to a different place just like I was then."
He inexplicably lost his girl to Will.i.am and didn't seem to be able to hide his disappointment. "He did that just to annoy me didn't he" he said of his judging rival.
With Kylie and Ricky off the mark with two acts each and Will.i,am and Tom Jones with one a piece, the competition looks interesting.
Celebrating her first show Minogue said: "Day one done, Team Kylie has begun."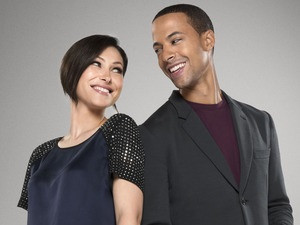 Meanwhile, new presenters Emma Willis and Marvin Humes seem to have formed the perfect partnership as they stepped into former hosts Holly Willoughby and Reggie Yates' shoes with similar ease.
The JLS star's boy band background and warm demeanour lends itself well to the behind the scenes chats with the wannabe stars.
With the focus on celebrating great talent and nurturing the potential in others, rather than crushing their dreams, The Voice lacks the desperation of The X Factor which is prone to contrivances, gimmicks and sensationalism, and often makes for unpalatable viewing.
By comparison The Voice is like easy listening in a comfy chair. A search for serious singing talent, with heart and the added bonus of Kylie.
The X Factor could learn a lesson from this more sophisticated talent show that relies on real talent and discerning judges , who have something worth saying.
The Voice may yet have to find a star, but it has at last found its four judges.